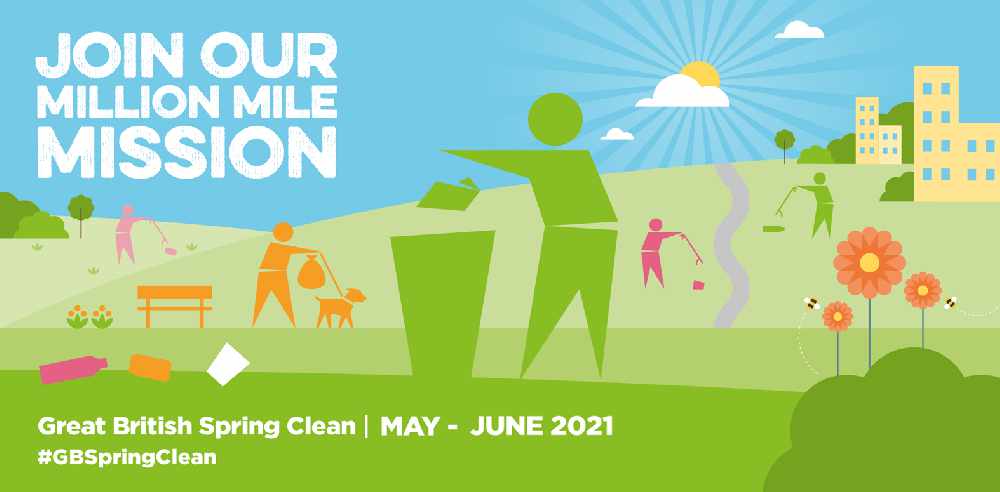 The Great British Spring Clean. Credit: Keep Britain Tidy.
Over the last 12 months, outdoor spaces have played a pivotal role in all our lives.
They became a place where we could escape the confinements of home, and grab some much needed fresh air during lockdown.
Yet as more of us ventured outside the amount of waste left behind also increased.
Over two million pieces of litter are dropped in the UK each day.
Authorities in England spend nearly £700 million on street cleaning services per annum.
Common refuse items include fast food packaging, cans and bottles.
The environmental charity, Keep Britain Tidy, is asking the public to once again take part in its annual litter picking campaign.
Back for a sixth year, the Great British Spring Clean (28th May – 13th June) is on a #MillionMileMission to remove rubbish from streets and green spaces across the country.
The campaign aims to keep "communities clean, green and litter-free".
Councils including Watford and Dacorum are supporting the national effort to tackle littering.
They are calling on individuals, community groups or businesses to litter pick and contribute towards the million mile mission.
Last year, residents in Watford managed to gather over 100 bags of rubbish with a quarter diverted for recycling.
Keep Britain Tidy's million mile target can be reached if 250,000 people collect litter for an hour and 20 minutes.
Both Watford and Dacorum Borough Council offer information on how to get involved with the campaign locally.
Individuals and groups can register their 'pledge to pick' on the Keep Britain Tidy website.
Under current rules outdoor gatherings for groups are limited to 30 people.
Existing hygiene and social distancing measures should also be followed.
COVID-19 guidance for litter picking can be found here.
The Great British Spring Clean runs until Sunday 13th June.