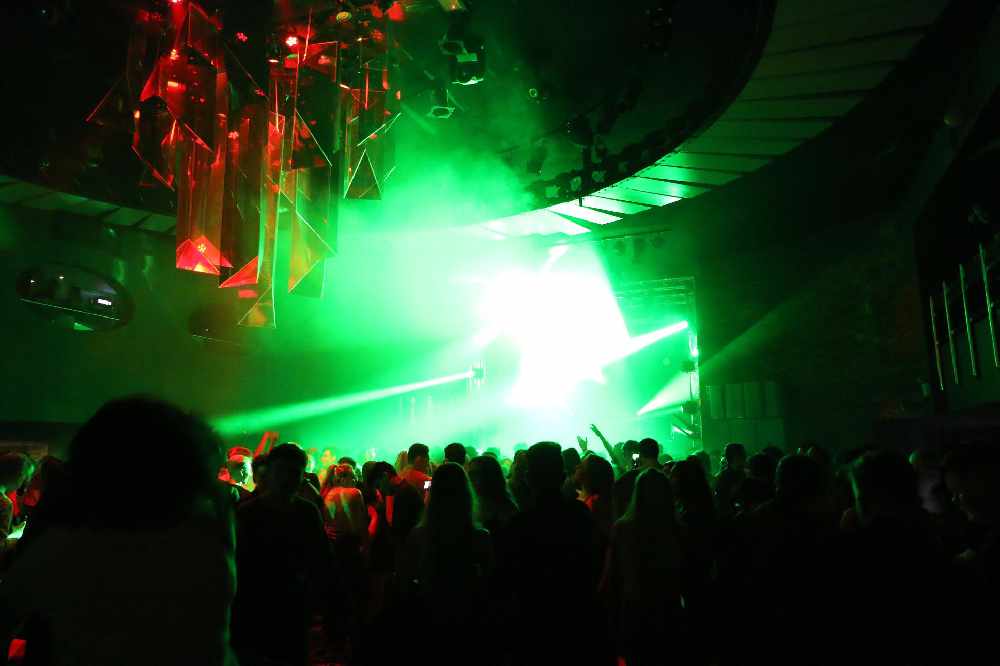 Credit: PRYZM Watford.
Young people across the country are eagerly waiting for nightclubs to reopen, research from REKOM UK has found.
A quarterly survey by the operator of PRYZM Watford shows that 94% of 18-30 year olds will return to late-night leisure venues, when lockdown restrictions end on 19 July.
The REKOM Night Index follows changing consumer habits in the night-time hospitality sector.
Over a fifth (20.74%) of the 1,007 young people surveyed will go back to clubs as quickly as possible, whilst more than half plan to return within a month of reopening.
The survey also revealed respondents were most looking forward to spending time with friends, feeling a sense of freedom and enjoying live music again.
General Manger of PRYZM Watford, Jason Ash, commented: "Young people have spoken; it's clear that there is huge demand for clubs to reopen so that they can get back to enjoying themselves after all this time.
"This is reflected in our ticket sales, as we have sold out many of our nights and have laid on extra events to cope with demand.
"It is clear there is a high demand for nightclubs to reopen again and that young people, many of whom have been hit hard by Covid restrictions whilst at university or entering the job market, are excited to enjoy a night out after all this time."
The pandemic has heavily affected the UK's nightlife industry, with many clubs unable to fully operate for 16 months.
During the second half of 2020, nightclubs made 20% of their annual pre-Covid turnover, according to a report by the All-Party Parliamentary Group for the Night Time Economy.
Additionally, 78% of all employees in the late-night sector have at some point been on furlough, while 51% of clubs had to make redundancies.
PRYZM Watford had to postpone large events last month, after the government delayed moving to stage 4 of the lockdown roadmap due to concerns over the Delta variant.
However, the nightclub continued to stay open by hosting Pub In A Club sessions and screening Euro 2020 games.
Mr Ash said the REKOM Night Index report "emphasised the crucial role the late-night leisure industry plays in contributing to local economies".
The survey found over 84% of respondents will spend money in other high street venues on a night out.
Jason Ash concluded: "There's no doubt that the reopening of Watford's late-night leisure sector will give a much needed boost to the local economy in terms of revenue and job creation."
From Monday (19 July) nearly all legal restrictions on social contact will end across England.
This includes the removal of the 1m-plus distancing rule and capacity caps at events.
The government are encouraging large venues such as nightclubs to use the NHS Covid Pass, as a means of entry.
There is no legal requirement on establishments to ask for proof of vaccination or a negative coronavirus test.
However, the government has not ruled out "mandating" Covid passports within certain venues at a later date, "if sufficient measures are not taken to limit infection".
Ahead of #FreedomDay on Monday @WatfordMayor Peter Taylor has a message for residents in #Watford to keep safe👇 pic.twitter.com/ELHlj70gTE

— Vibe 107.6 FM (@VIBE1076) July 17, 2021
During an interview with Vibe Breakfast on Friday (16 July), Elected Mayor of Watford, Peter Taylor, urged residents to proceed with caution ahead of 'Freedom Day'.
The Elected Mayor understood that people would want to "start doing things" again from Monday, "because they are allowed".
He said: "We've all been desperate to get back to life as normal, but it's really important to remember that Covid hasn't gone away.
"The number of cases in Watford has gone up hugely.
"So please get vaccinated, do the right things, meet people outdoors and do wear your mask if you are on public transport or in a shop."
Mr Taylor added it was important for individuals to continue to "do those basic things to try and keep the number of cases down," even though there would be "more freedom come Monday".