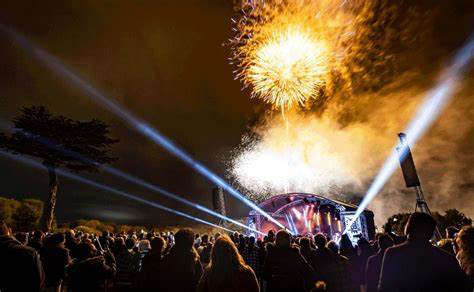 Hertfordshire's largest firework display is returning on Saturday November 4th
In collaboration with Frontier Fireworks, Watford Borough Council presents the annual fun-filled fireworks celebration.
Being the largest free fireworks display in Hertfordshire, the new and improved fireworks promise to dazzle. Including special effects and pyrotechnics suitable for all ages to enjoy.
The November night will not be solely limited to just a firework display. There will be countless food and drink stalls, with bundles of activities for all ages, including bungee trampolines and bouncy slides.
Vibe 107.6FM will also keep the atmosphere electric with music and contests on stage from 6pm, with a thrilling live performance from the band Pat and the Butchers.
This night bestows a brilliant opportunity to give charitably to important causes across our community.
Watford Lions Club and others will be there on the night raising money, with 100% of donations going to local charities, making our town a better place for all who live here. To donate online visit the JustGiving page: https://www.justgiving.com/page/cassiobury-fireworks-2023
Peter Taylor, the Watford Mayor commented on the night saying it's "a great opportunity to come together with friends and family to share in the magic and wonder that firework displays bring."
For more information on this enchanting evening click here.