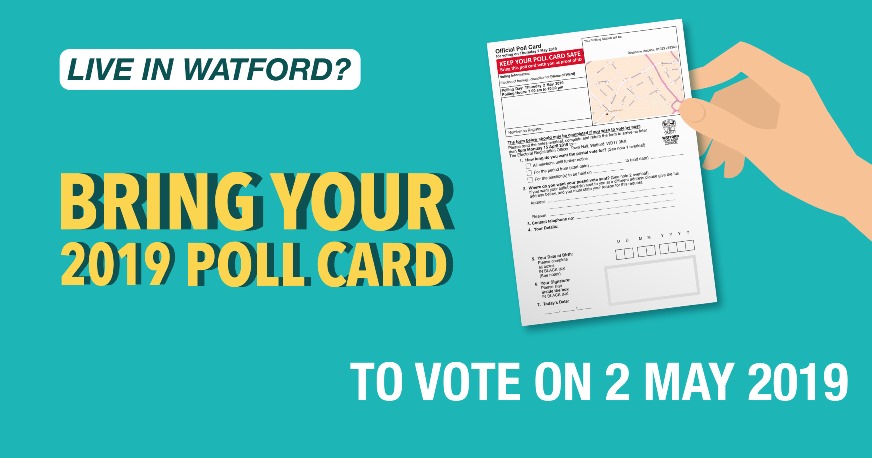 There is just one week to go until Watford's Borough Ward elections on 2nd May – make sure you vote AND please take your poll card with you!
Watford is taking part in a government-led pilot scheme to make sure everyone who votes is who they say they are. However, if you've lost your poll card, don't worry – there are seven other forms of ID you can bring with you to be able to vote. Check online for details for the details.
Managing Director and Returning Officer for the council, Manny Lewis, said: "The voter ID pilot is really straightforward - before people cast their vote in Watford, they will simply need to show their poll card. In case people forget or lose these, they can show alternative ID"
If you lose your poll card, bring along one of the following:
· Valid passport
· UK or EU photo card driving licence
· Biometric residence permit
· EEA Identity Card
· Northern Ireland Electoral
· Identity Card
· Photo card parking permit (issued as part of the Blue Badge scheme)
· Ministry of Defence Identity Card
· Concessionary travel passfunded by HM Government
· Oyster 60+ pass
· PASS scheme card
For more information about the pilot, visit www.watford.gov.uk/voterid.
(Source: Watford Borough Council)