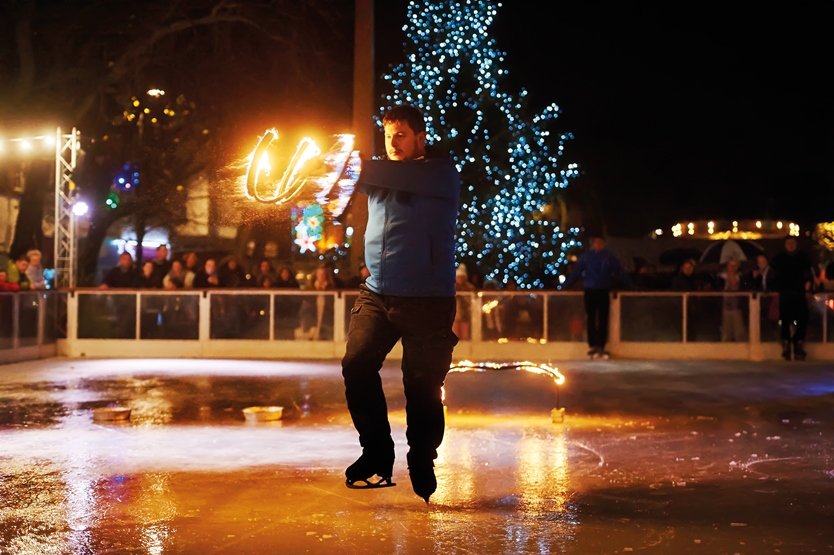 The Big Skate has seen almost 30,0000 people take to the ice in the last two years, and is set to be more spectacular this time around.
The Big Skate is part of Watford Borough Council's Big Events series and the outdoor ice rink returns for the third year running to The Parade by the pond. This year, the rink has an all-new look, with red tent tops, a bigger rink, a larger and improved viewing area, and a ski lodge bar overlooking the pond - complete with reclaimed ski lift seating - serving festive food and drinks to suit all ages.
To mark the opening day, the Birmingham Ice Freestylers will once again be wowing crowds with their ice acrobatics and dancing throughout Saturday 26th November.
Watford's Councillor Karen Collett said: 'Watford's outdoor ice rink has become a real Christmas feature for the town. It means that people from Watford and nearby can experience this lovely winter-time treat without traipsing into London, which can be both costly and stressful. Watford has the full Christmas package – you can do your shopping, take in a panto or a show, have a lovely meal and top it all off with outdoor ice skating!'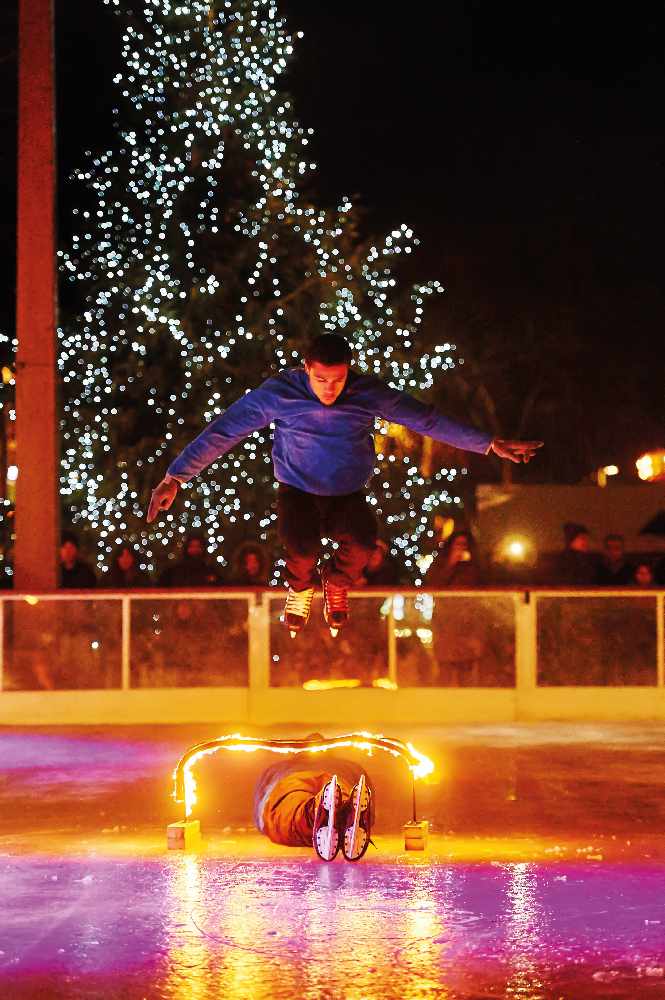 Birmingham Ice Freestylers
Tickets cost £8.50 per adult, £6.50 per child and those with concessions, or £25 for a family ticket. You can book tickets online or ring 0333 6663366. For group bookings and other enquiries please email thebigskate@veryniceice.com.
Additional costs:
Skate aids - £3.00 (These are available on a first come, first served basis and cannot be reserved)
Fairground rides - £2.00
Trampolines - £3.50
Hook a Santa - £3.00
Opening times:
Monday to Friday (term time): 12noon to 9.00pm
Saturday & Sunday:10.00am to 10.00pm
School holidays:10.00am to 10.00pm
For more information and to book tickets visit Watford Big Events.
(Source: Watford Borough Council)