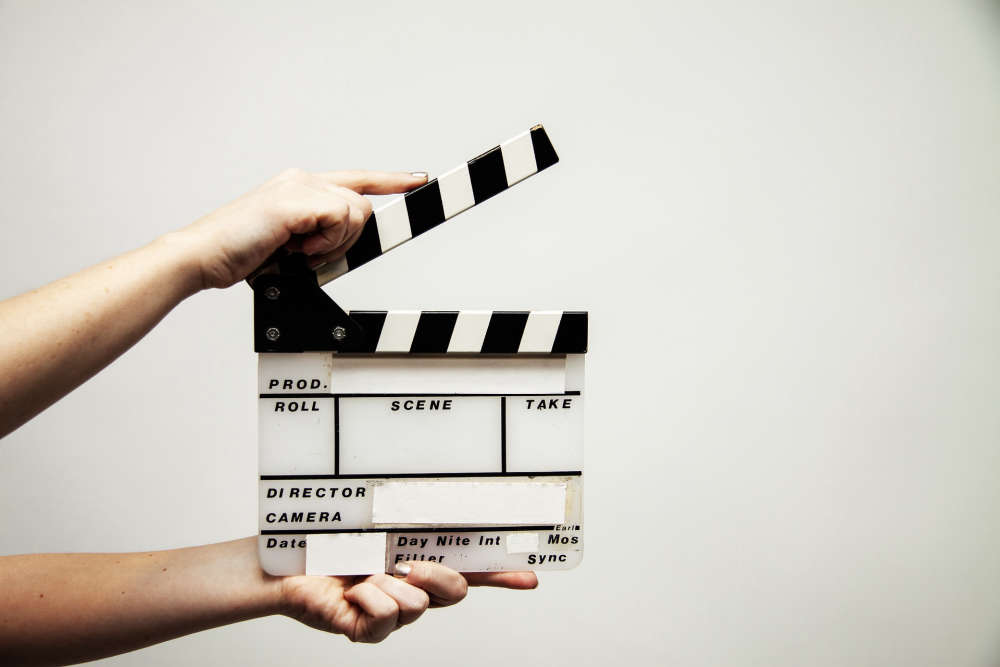 Credit: Image by Bokskapet from Pixabay.
Chorleywood Film Club are giving young people the opportunity to create their own short movie.
This year, the club is once again running its Mini Movie Makers and Young Filmmakers competitions.
Entrants will have the chance to win awards, meet industry professionals and see their work on the big screen.
Local filmmaker and organiser of the competitions, Eleanor Dolan, said: "I am excited to announce that after a tough year, particularly for the creative arts, Chorleywood Film Club are launching the Mini Movie Makers and Young Filmmakers competitions for 2021.
"Last year, we had over 30 entries covering a wide variety of subjects from pig-tastic disasters, Animal Intelligence Service pigeons to an evil cucumber threatening the existence of life on Earth!
"It was inspiring to see such creative and imaginative pieces which were shared with an audience of over 120 at the live screening.
"I am very much looking forward to seeing the 2021 entries and we have a fabulous panel of award-winning judges to share their own filmmaking practices and present the awards!"
The competitions are divided into two categories:
Mini Movie Makers:

open to children in school years 3-6.

Young Filmmakers:

for young people in school years 7-13.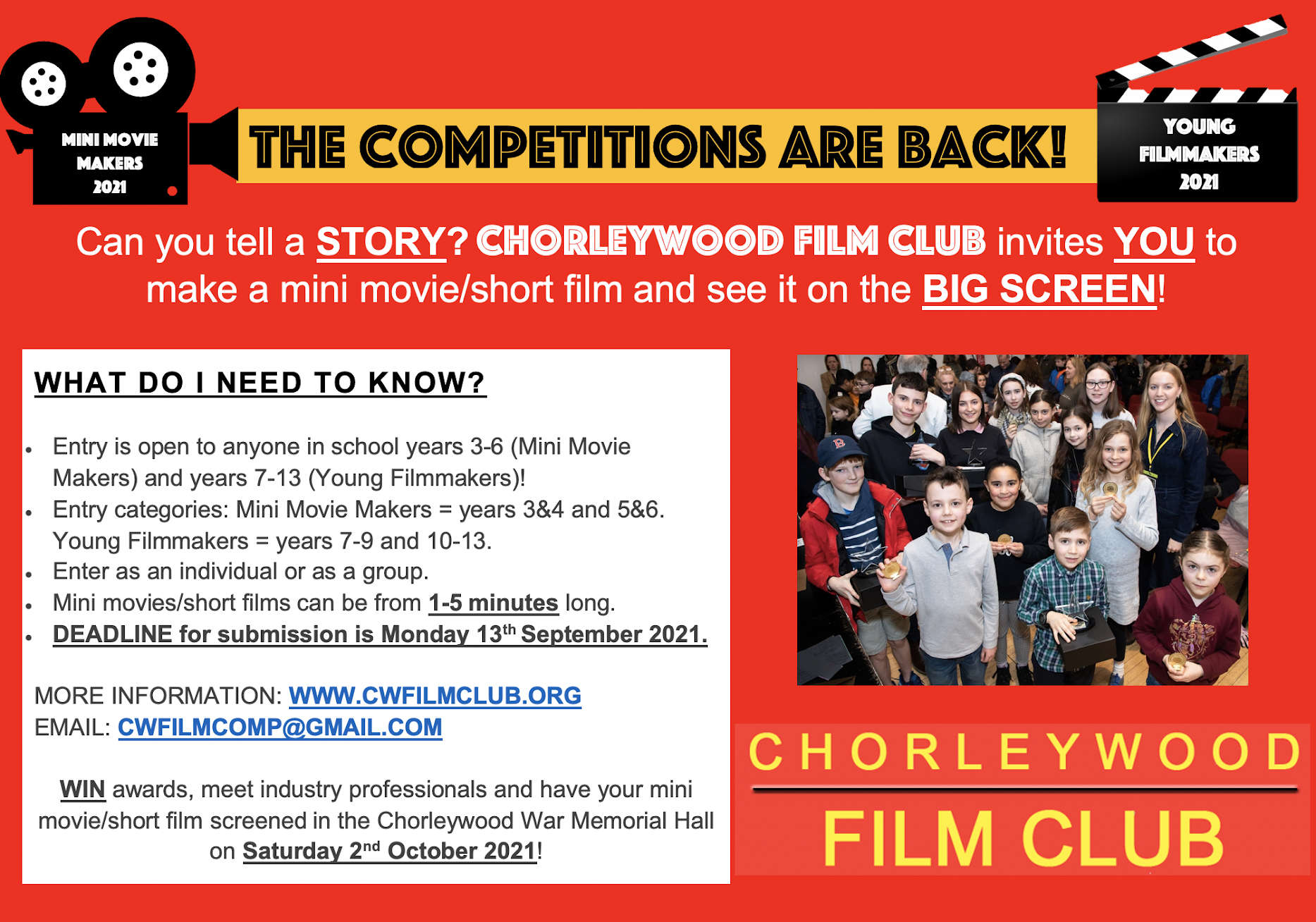 Poster for this year's filmmaking competitions. Credit: Chorleywood Film Club.
Participants may enter independently or as part of a group.
Mini movie and short film submissions can be 1-5 minutes long.
Chorleywood Film Club is a not-for-profit community cinema run by local volunteers.
Founded in 2013, the club is dedicated to bringing high quality films from all genres to Chorleywood village.
Throughout the pandemic it has held virtual screenings, as well as live Q&A's with film directors.
Entries for the Mini Movie Makers and Young Filmmakers 2021 competitions must be submitted by Monday 13 September.
All films will be screened at the Chorleywood Film Club Film Festival on Saturday 2 October at Chorleywood War Memorial Hall, Common Road, where the winners will also be announced.
For more information on the 2021 competitions visit www.cwfilmclub.org or email cwfilmcomp@gmail.com