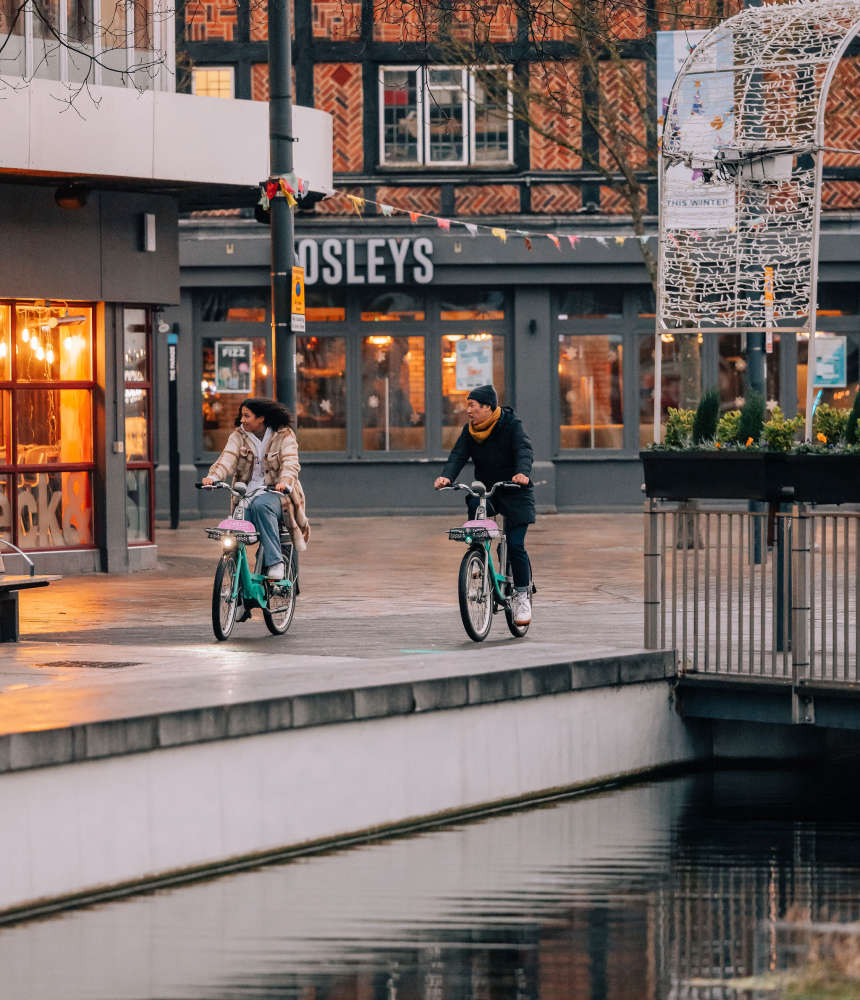 A new report has revealed the latest Beryl bike rider trends for Watford including greater integration with the wider transport networks, as well as a decline in private vehicle use.
The micromobility company which first launched its bike sharing scheme in the town two years ago unveiled the findings last week.
Over 170 riders from across Watford were surveyed as part of Beryl's Annual Rider Report this September.
One of the key findings included an increase in the number of riders connecting their Beryl bike trips with public transport – rising from 66% compared to just 40% in 2021.
Practicality has overtaken pleasure with convenience (34%), speed (20%) and cost (20%) the most common reasons given by users for signing up to the local scheme.
As more people use the scheme for practical purposes, the use of private vehicles has decreased, with 42% of all riders revealing they have reduced their car usage since riding Beryl vehicles – an increase of 36% from last year.
Beryl CEO and co-founder, Phil Ellis, said: "As the UK's leading micromobility operator, we know from experience how important data and feedback is in understanding our users, identifying trends and ensuring that we're providing services that are accessible, and work for everyone.
"Our findings this year are reflective of external factors and show that, in line with rising cost of living, people are recognising the value of shared micromobility schemes as a more cost-effective, practical and convenient alternative to private vehicle ownership.
"We will continue to use insights like this to guide our data-driven approach, delivering schemes in consultation with communities and key stakeholders as part of an integrated transport network.
"By doing this we can continue to get more people swapping four wheels for two and help reduce carbon emissions and traffic congestion while improving air quality and public health."
Elected Mayor of Watford, Peter Taylor, added: "Since we introduced the Beryl bike scheme just over two years ago, it's gone from strength to strength.
"I am really pleased to see the increase in ridership over the last year and it is encouraging that many people have said they are reducing their car usage by using Beryl bikes to link up with public transport options.
"In addition to the health benefits to individual riders, this will help the whole town by making our air cleaner and reducing congestion.
"We all know that council services work best when we listen to people using those services and continue to change to meet their needs.
"The annual survey from Beryl and the information we receive from riders is so essential and will ensure that the Beryl Bike scheme remains a success for many years to come."