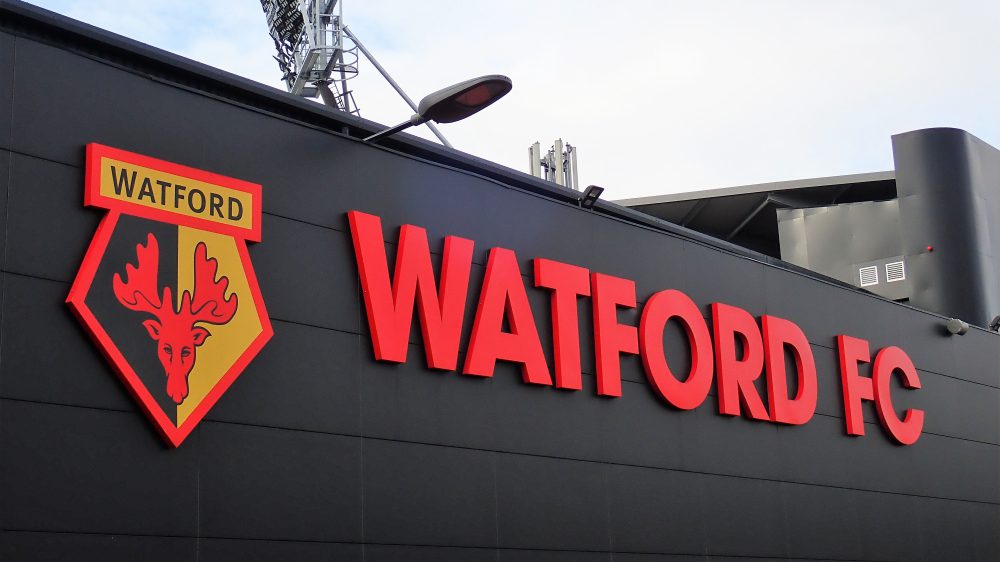 Vicarage Road
Gathering at Vicarage Road, Watford General Hospital staff thanked Hornets employees and volunteers
Emotions ran high as NHS staff applauded Watford FC for their support during the coronavirus pandemic.
Gathering at Vicarage Road, Watford General Hospital staff thanked Hornets employees and volunteers for their help during such tough times.
West Hertfordshire Hospitals NHS Trust encouraged staff to gather in the Rookery Stand and show their appreciation for the kindness and generosity displayed by the club.
Hundreds took up the opportunity to Clap For The Club, Watford and The Vic providing sanctuary for those on the front line who needed it.
The community football club lived up to its name. Providing 50,000 meals for the NHS, Trust Chairman Phil Townsend shared his gratitude for the Premier League outift.
"They genuinely came to us with idea after idea of things they could do for us," he said.
"Giving a few rooms away, that's nice, but to do the food service on the basis that they've done it, the length of time that they've done it with the amount of staff and the variety of choice that they've done it, that's a huge commitment."
To watch the video of NHS staff thanking Watforfd FC visit:
The NHS 💙
The Volunteers ❤️
The Football Club 💛

We are family forever. pic.twitter.com/dVY0BlZYbA

— Watford Football Club (@WatfordFC) May 29, 2020