Festive Films!
As Christmas seems to have drawn nearer and nearer at an alarming rate, there's something special about taking time out to settle down on the sofa and watch a festive film. The deciding factor might be a sentimental story featuringSanta and snow-filled scenes or it could just have to be an action movie set within the Christmas season (Lethal Weapon or Kiss Kiss Bang Bang anyone?)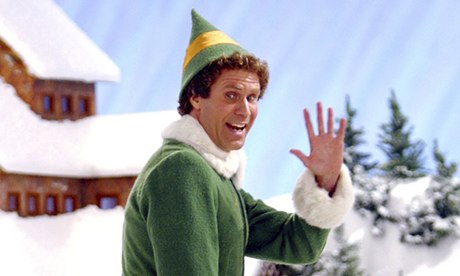 So in no particular order, your choice might be some slapstick comedy in Home Alone or Home Alone 2: Lost in New York where the villains well and truly get their comeuppance! For more laughs, choose Elf where Will Ferrell's comic talents shine through playing a man raised as an elf, inadvertently wreaking havoc on the elf community due to his ungainly size. Love him or hate him, the manic role of The Grinch suited Jim Carrey down to the ground in Dr Seuss' How The Grinch Stole Christmas. Of course, more recently you could watch the phenomenon that is Frozen - not strictly about anything Christmas related but the stunning animation of an eternal winter coupled with a talking snowman do set off that festive feeling.
Prefer a more traditional film? Then there's always It's A Wonderful Life, White Christmas and Miracle On 34th Street (original or remake), or consider one of the many versions of Scrooge/A Christmas Carol. Want to sing along to an old-fashioned film with full on sentimentality? Meet Me in St. Louis or Holiday Inn would be perfect.
Schmaltzy and sentimental isn't for everyone though, so if you prefer a bit more action in your festive film, you can't go wrong with classics whether it's watching Die Hard 1 or 2 for the first or fiftieth time! Want some dark humour? Bad Santa could be just right or comedy with a touch of horror, go for Gremlins. If you'd rather view more of an adult comedy, try Trading Places, Scrooged and National Lampoon's Christmas Vacation.
If you prefer your Christmas films with a darker look on life, Tim Burton's visual treats of Batman Returns and The Nightmare Before Christmas, (and I'd add Edward Scissorhands too…..with the snow spray of Edward's ice angel) should be added to your list to watch. Being a fan of this director, I can't recommend them highly enough especially as they can be a well-come break from the endless number of children's films shown around this time of year!
More recent film releases include a deluge of Christmas cheer in Paddington, Get Santa and Nativity 3: Dude Where's My Donkey?! For me, Paddington is a true winner – although not strictly a Christmas film, it embodies a truly heart-warming story of family and friendship (to me, what the festive season is really about) with a sprinkling of snow. Full-on belly laughs and a few tears - personally that's a great sign of a good film!
Of course, the list of possibilities is endless and for some, December brings the tradition of watching any Bond or Harry Potter film; for no particular reason, just because. So whether you want a film with some romance, laughs, action, or all three, with a twinkling tree and some snow thrown in for good measure, there's a Christmas film for everyone! Whatever the choice is, enjoy the magic and have a Merry Christmas and a very Happy New Year – I'm off to watch a double bill of Arthur Christmas and The Muppet Christmas Carol…….again!
Written by Lisa Pearson