Eye in the Sky
Cert: 15
Runtime: 142 mins
Director: Gavin Hood
Cast: Helen Mirren, Alan Rickman, Aaron Paul, Iain Glen, Barkhad Abdi
Rating: ****
The use of drones to conduct warfare from afar has very quickly become a key factor in the way in which developed nations carry out military strikes without the need to risk their own forces. Eye in the Sky deals excellently with the dilemmas that this new phenomenon has brought.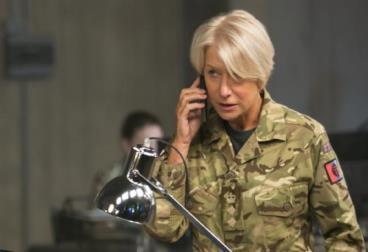 Helen Mirren as Colonel Katherine Powell
This film presents us with a single target, a hut in a shantytown in Nairobi, where suicide bombers are planning an imminent attack. The action almost takes place in real time and opens with British army Colonel Katherine Powell, sternly played by Helen Mirren, directing drone operations from the NATO base in Northwood. She pursues a known dissident with the operation moving from a capture to a kill mission.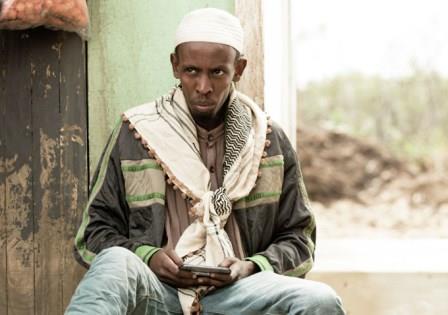 Barkhad Abdi as Jama Farah
Barkhad Abdi is a Somali agent on the ground attempting to get close enough to the terrorists to send in an "insect drone" spy camera so that Powell and others can view exactly what is happening. The story surrounding Abdi is compelling, but the tension dramatically increases when a young Kenyan girl starts to sell bread outside the hut that Powell wants destroyed.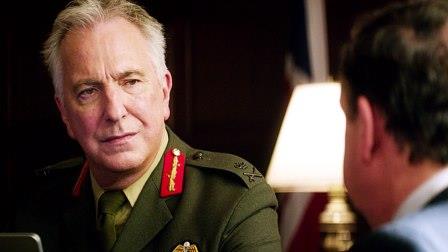 Alan Rickman as Lt. General Frank Benson
As the mission becomes increasingly complex it leads to arguments about whether to strike or not and this escalates escalated. At Westminster, Lt. General Frank Benson, played by Alan Rickman (in his last on screen role), is in favour of striking but his political colleagues are less sure, including the Foreign Secretary (Iain Glen) who is in Singapore and the rather more aggressive Americans including the US Secretary of State.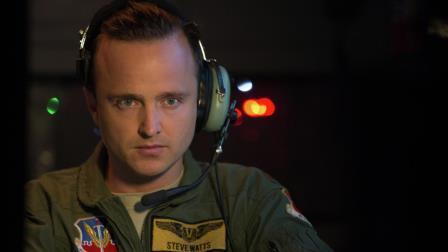 Aaron Paul as Steve Watts
Despite some concerns over the viability of an insect drone and the almost comical scenes involving Glen who has an upset stomach, the film starkly outlines the ethical difficulties faced by the government and individuals alike. Aaron Paul as the American drone pilot is more than uncomfortable with what he is being requested to do and tries his best to avoid carrying out the operation.
The film builds the tension brilliantly, it gives no clear answers about what is right and wrong and for that reason leaves us unsettled by the eventual outcome. It's a film of our time and one which is certainly worth seeing.
(Written by Howard Groves)