All is Lost
Howard reviews All is Lost directed by J C Chandor, starring Robert Redford
Cert (UK): 12A
Runtime: 101 mins
Director: J C Chandor
Cast: Robert Redford
Rating: ****
So here we have it, a film with a handful of words as a script, a cast of one and most of the action taking place on a small boat. Robert Redford plays an unnamed man and at the age of 77 he did most of the gruelling action scenes himself and produces a film that is both compelling and gripping, as he battles to overcome an increasingly desperate situation.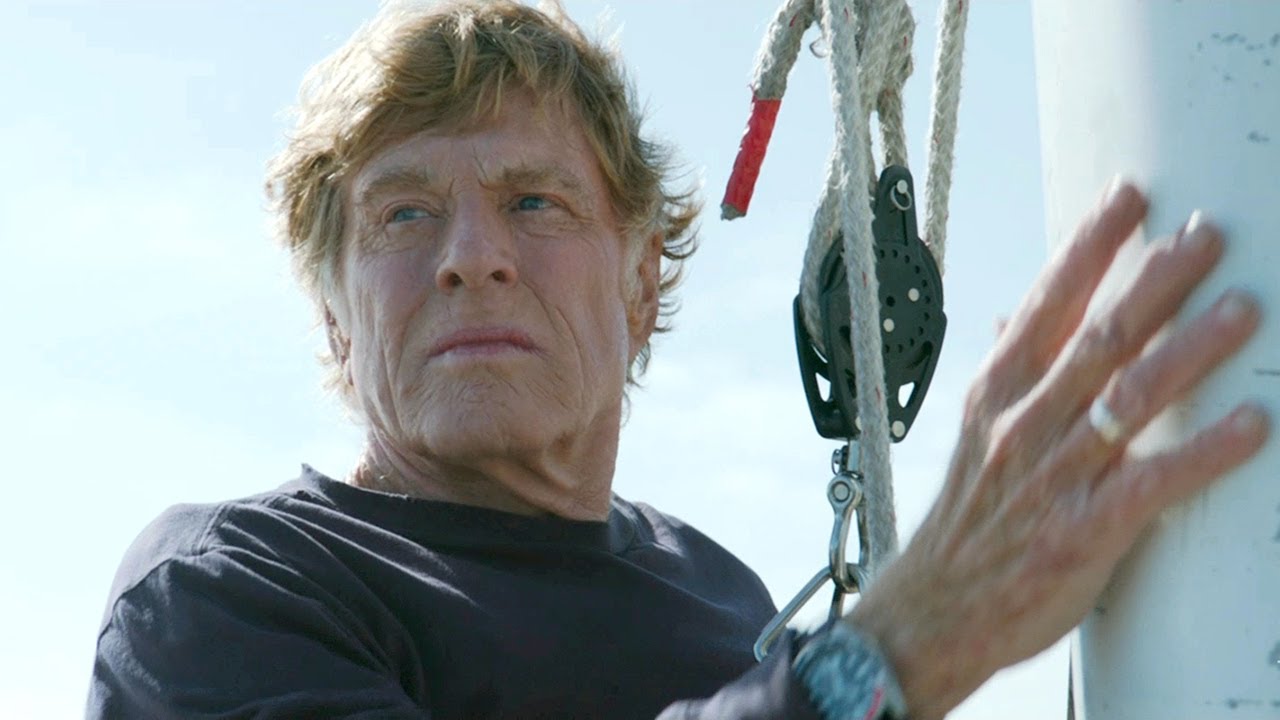 The opening scene contains a short monologue, as we watch a shipping container float across the sea, from Redford about his predicament, "all is lost" and the game is up. Arere these the spoken words of a note he later writes in the film, quite possibly, but as far as any further speech goes this is about as good as it gets.
We then find Redford in the Indian Ocean, 1,700 miles from the Sumatra Straits asleep in his 39 foot yacht, Vigina Jean, until a stray shipping container crashes into it, tearing a hole in the hull, and destroying his communication equipment. Redford manfully patches up his yacht, seemingly using all of the experience he has gained in his many years as a seafarer and seems to be moving out of danger, only to find himself at the mercy of a series of disasters, many natural in occurrence that stretch his skill, endurance and will to live.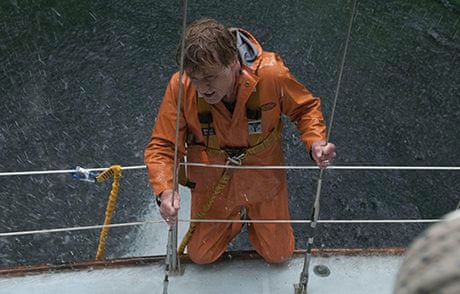 The film draws its audience in as we try and understand Redford's thought processes and next steps and agonise over very minute details and actions that can become a matter of survival or certain death. The film is totally stripped down, actor, yacht (and even this eventually disappears), sea and sky, there is no back story, in fact nothing other than the immediate moment as our unknown man stumbles from one bad situation to an even worse one. There are some scenes, most notably during a huge storm that engulfs Redford and his boat, which are as exhausting to watch as they would have been to deliver.
Given the character in All is Lost is nameless and we know very little, it's difficult not to think of him as Robert Redford, indeed its such a great performance that one wonders if he is in fact acting at all or is he just being himself. Redford has made some classic films, it's unlikely that he will make another with such a full part and if indeed that is the case this is a brave choice to have gone out on.
The moment when Redford realises "all is lost" is a moving and haunting one, what goes through the mind when there is neither the spirit or energy left to fight on, worn down by adversity and complete hopelessness; life itself is not worth another breath, eight days battling the elements bring him to that point. It's that time of year when we get a plethora of films worth watching so if you want something a little different then look this one out.
Written by Howard Groves
(All Is Lost is available to buy on DVD and Blu-Ray)