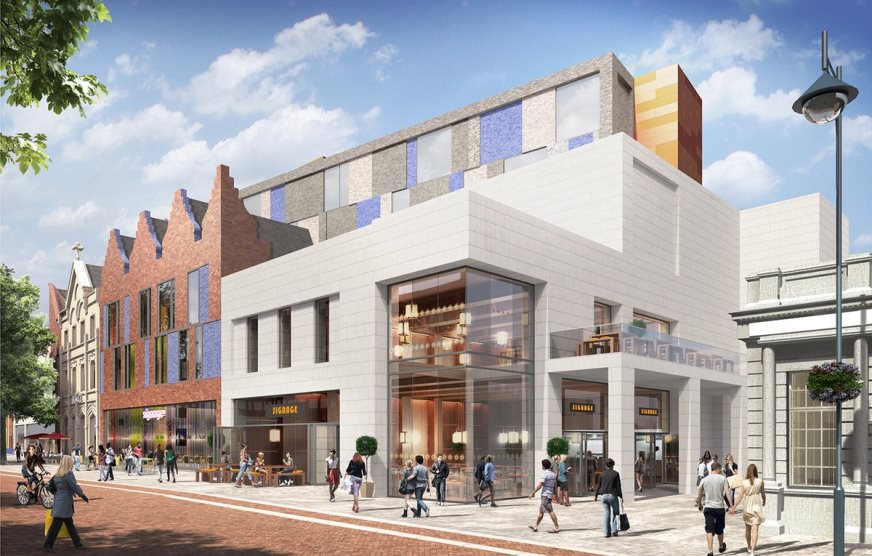 From 8th January 2018, Watford's High Street is set to undergo major transformation works, which will see pavements, roads and the general look of the area overhauled.
Watford Borough Council, in partnership with Hertfordshire County Council, is carrying out the improvement programme in two phases. The first – running from 8th January to June 2018 - will focus on improving the High Street between Clarendon Road (just past Watford Palace Theatre) to Market Street. The second – taking place from June to September 2018 - will renovate the stretch from 102 High Street (outside Café Nero) to Market Street.
Elected Mayor Dorothy Thornhill said: "We're widening pavements, stopping vehicles from illegally driving through the town centre and generally smartening the whole place up. It will mean a more attractive, less polluted, pedestrian and cycle friendly town centre. And I hope that older residents and families in particular will feel safer with more space and less traffic coming through. The improvement works will lead to some disruption in the High Street - there's no getting away from that. But the end results will absolutely make this worth it. Come autumn, we will all benefit from the tremendous upgrades to the intu centre and the High Street, so thank you for your patience."
A number of buses will also be diverted from their usual route through the town centre and bus users are urged to check before they travel by visiting intalink.org.uk.
The improvement works are due to be completed in time for the opening of the intu extension next autumn, which will firmly mark Watford as one of the UK's top shopping and leisure destinations.
For more information and the High Street improvement programme, visit watford.gov.uk/highstreetimprovements
(Source: Watford Borough Council)