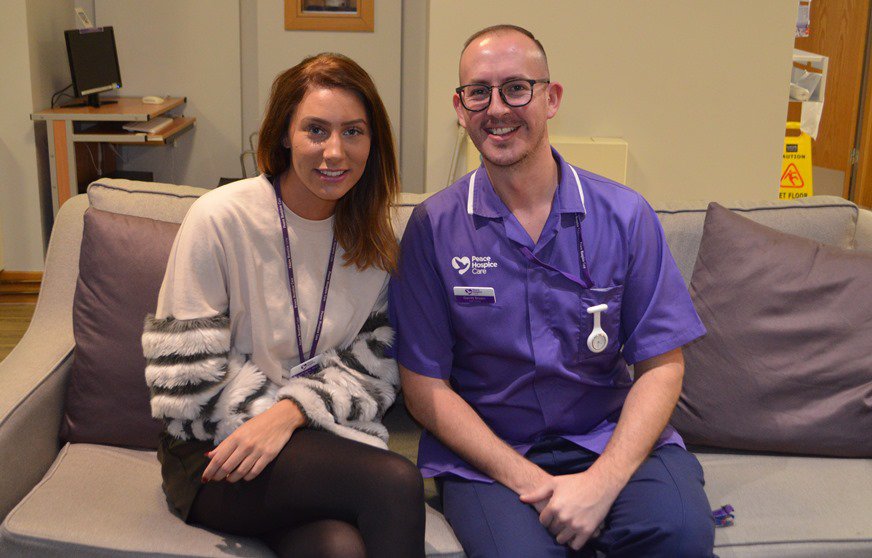 Sarah-Jane, Community Services Team Co-ordinator and Garritt, Inpatient Unit Nurse at Peace Hospice Care
Dust off your dancing shoes, there's just two weeks left to join Peace Hospice Care's annual fundraising dance competition, Strictly Come Hospice.
The clock is ticking down and there are just a handful of places left. Anyone interested in joining Strictly Come Hospice is urged to register as soon as possible!
Participants will take part in seven weeks of dancing lessons, at the YMCA in Watford, with professional dancers from Paul Alex Dance Studios. They will then get to perform their routine in front of a panel of expert judges, and an audience of 500, at the Strictly Come Hospice Grand Finale, at the Watersmeet Theatre, Rickmansworth, on Friday 16th March 2018.
This year, Garritt Brown, Inpatient Unit Nurse at Peace Hospice Care, and Sarah-Jane Webb, Community Services Team Co-ordinator at the Hospice, have signed up to Strictly Come Hospice after witnessing the outstanding care the Hospice provide to their patients every day. Garritt said: "I find working at the Hospice incredibly rewarding – every day the Inpatient Unit team care and support patients and their families who are going through a very difficult time. I feel lucky to be part of such an inspirational team."
Sarah-Jane added: "Every year the Hospice needs £5 million to run and deliver its services and we want to do our part to help raise these vital funds to ensure that the Hospice can continue helping the local community in years to come."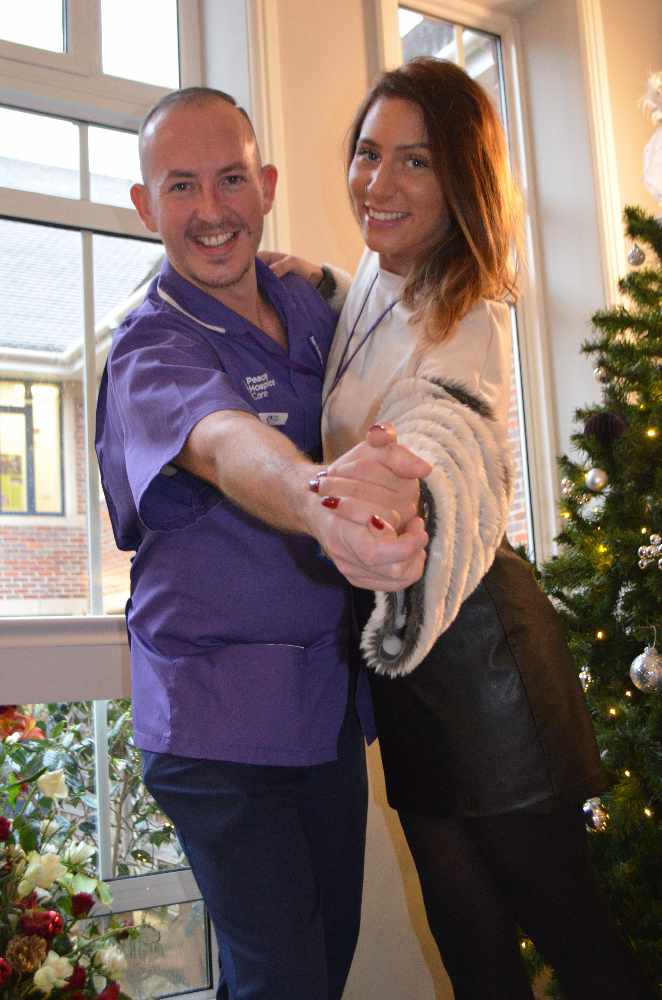 Garritt and Sarah-Jane preparing for Strictly Come Hospice 2018
Places are limited – couples and individuals can register, we are also accepting same sex couples. If you register as an individual then the Hospice will pair you up with others who have also registered individually.
Registration closes on Friday 26th January 2018. Register your place Strictly Come Hospice online, via email events@peacehospicecare.org.uk or call 01923 335 373.
Peace Hospice Care provides free specialist support for people and their families facing a life-limiting illness across South West Hertfordshire and the wider area. They provide inpatient care in the hospice building in Watford plus wellbeing support, clinics, rehabilitation, counselling and bereavement support in the Starlight Centre. In addition, they run a hospice at home service which takes hospice care to patients in their own homes as well as a volunteering befriending service called the Herts Neighbours Service for patients needing that extra bit of help at home.
(Source: Peace Hospice Care)