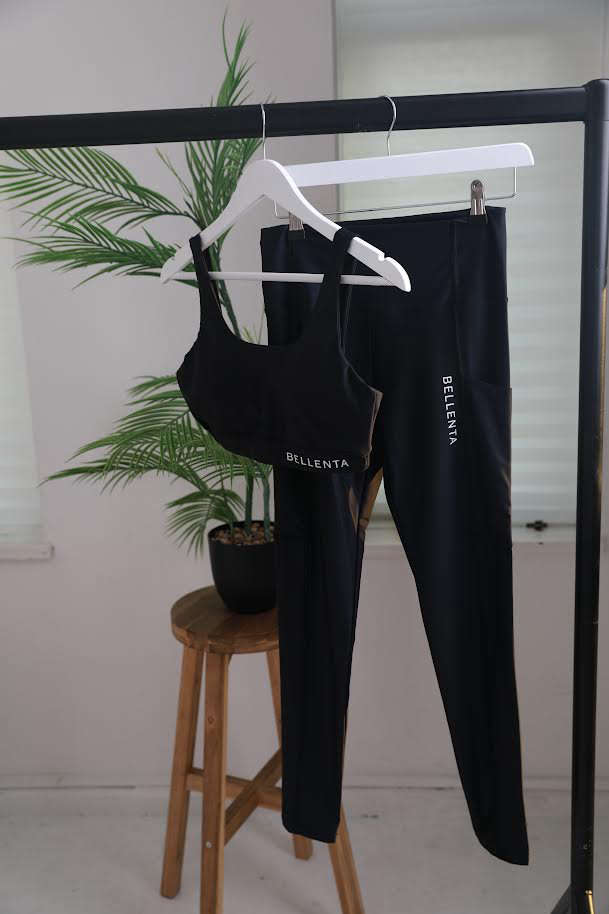 Credit: Bellenta.
A new independent activewear brand based in St Albans is on a mission to slow down the fast fashion industry.
Launched at the end of November, Bellenta creates sustainable gym sets for women using recycled materials.
The online business works with ethical suppliers to produce eco-conscious sportswear in the UK, and plants a tree for every order placed through its website.
The fashion industry accounts for around 10% of global carbon emissions.
Figures from sustainability charity WRAP suggest approximately £140 million worth of clothing is sent to UK landfill each year, equating to around 350,000 tonnes.
Yet many of the garments that end up in landfill can often be recycled and utilised to manufacture new clothing.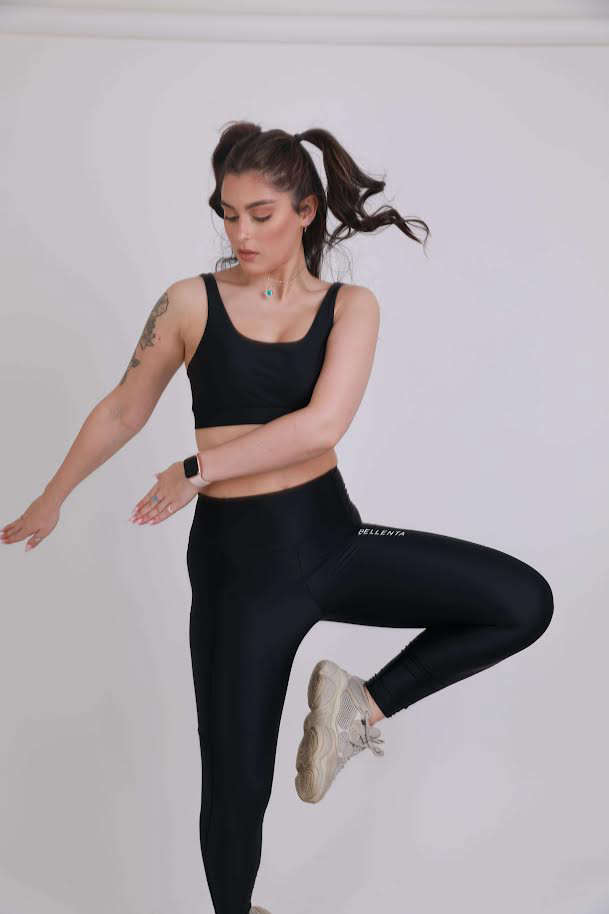 Bellenta gym set. Credit: Bellenta.
Bellenta's Ethi-Core collection is made using fabric from Econyl fibres – a form of regenerated nylon.
The brand's range is designed to make women feel confident and empowered, whilst exercising in long lasting activewear.
Director of Bellenta, Stephanie Price, said: "We founded Bellenta upon the idea that fashion should not have to cost the Earth.
"Our mission is to ensure our customers look great in their activewear and feel great too, knowing that they are wearing items of clothing that have much less of an impact on the planet than fast fashion alternatives.
"This founding philosophy is why all our gym sets are made from 78% recycled nylon."
The coronavirus pandemic has resulted in European shoppers becoming further engaged with sustainability, according to research by consultant firm McKinsey & Company.
A survey involving more than 2000 UK and German consumers, found 67% deemed the use of sustainable materials to be an important purchasing factor.
Furthermore, 63% of those surveyed also considered a brand's promotion of sustainability in the same way.
Bellenta wants to only be known as a slow fashion brand – respecting the planet and people with ethical designs that are produced locally.
Stephanie Price continued: "It also explains our decision to get our products manufactured locally in London, on a small-run basis, as this reduces the distance our products have to travel and the potential for any deadstock waste.
"Finally, it is why we opted for a simple design, so that our sets had a timeless look and feel.
"The reason for this minimalism was to encourage our customers to wear our products for longer, regardless of the latest 'season' or 'fashion trend'."
Bellenta can be found on Instagram: @bellenta_ and Facebook: @bellentaactivewear as well as online at www.bellenta.co.uk