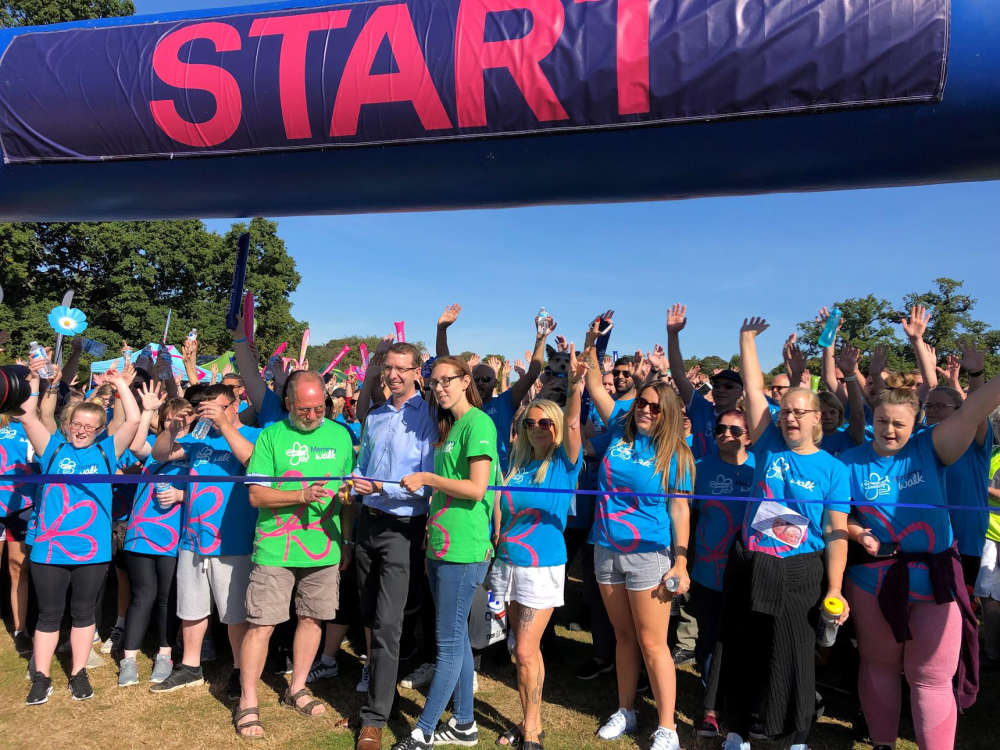 The 2019 Memory Walk. Credit: Watford Borough Council.
Watford residents are being encouraged to lace up their boots this Autumn and take part in Memory Walk - the flagship fundraising event for Alzheimer's Society.
Hundreds of supporters will gather at Cassiobury Park on 11 September, to fight against dementia.
Each year, Memory Walk brings people together to raise money for the Alzheimer's Society.
Many participants have been personally affected by dementia and walk in support of those living with the condition, or to remember a loved one.
20 Memory Walks will take place across England, Wales and Northern Ireland later this year.
Alternatively people can arrange their own Memory Walk in September, where they choose the route and location.
Demand for dementia services has continued to rise throughout the pandemic.
More than five million people have accessed Alzheimer's Society's Dementia Connect Support Line, since March 2020.
The money raised from this year's Memory Walk, will enable the charity to reach more people through its services.
Elected Mayor of Watford, Peter Taylor, said:
"These hugely popular events bring people together in a variety of stunning locations to unite against dementia, whilst raising vital funds to support those affected by the condition.
"People with dementia have been among the worst hit by the current crisis and need us more than ever, so wherever you are, we can all still help make a difference and I encourage you to sign up.
"Thank you to all of the many people and organisations who are working to make Watford a more dementia friendly place!"
Last year, Memory Walk supporters raised £1.8 million for Alzheimer's Society.
The 2020 event was unable to go ahead in its usual form, due to restrictions surrounding mass gatherings.
Instead, individuals took part by completing their own walk alongside their household or support bubble.
There are more than 850,000 people in the UK with dementia - this figure is projected to rise to 1.6 million by 2040.
Alzheimer's Society is the country's leading dementia charity. It campaigns for change, funds research to find a cure and helps people experiencing the condition.
To sign up for this year's Watford Memory Walk head to:
www.alzheimers.org.uk/memorywalk
For more information on how the town is supporting people with dementia across the local community visit:
www.dementiafriendlywatford.com
Further details on how to become a Dementia Friend are available from: