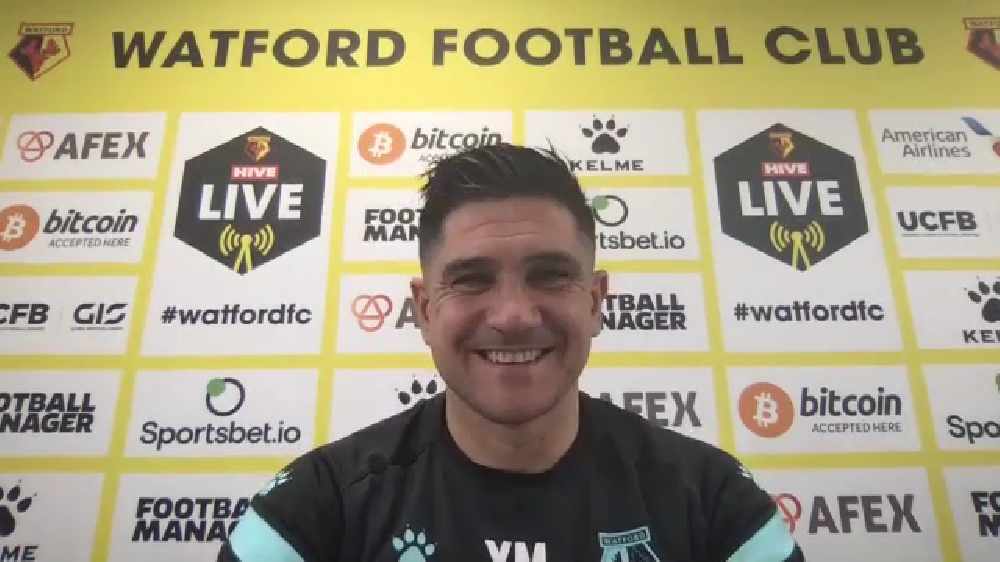 The Watford Head Coach and current first choice Goalkeeper faced the media ahead of the Friday Night Kick-Off against Derby, and discussed systems, player selection and morale and more.
Xisco Munoz has retained a cautious optimism despite an uptick in form, the Spaniard stressing that there is still room for improvement both home and away.
Captain Troy Deeney is out with an achilles injury and will be out of action for a number of weeks. In response to the setback, Xisco stressed that the leaders must continue to fulfil their role from the sidelines. "It's important that the experienced players stay with us and the captains help us on and off the pitch, and now is the moment for the other leaders to give their maximum."
Craig Cathcart replacing William Troost-Ekong in the starting XI against Preston prompted a discussion on keeping players happy in competitive positions. Xisco joked "Give me this problem for every player! I think this is excellent. Sometimes I talk to the players and say 'Sorry guys, I can only use 11 players, you are talented, go and speak with FIFA and maybe they can change the rules! This is a perfect problem, they understand that we have an excellent squad and sometimes you have to wait for your moment."
Speaking to VIBE 107.6 about away form (The Hornets are 4 unbeaten on their travels) the Head Coach believes the performances aren't quite up to his preferred standard yet, "We need to keep going, it's not enough! The table says the numbers, we need to continue, keep going and we need more balance home and away."
One absentee from the injury update published by the club was Isaac Success, who has been on the road to recovery in recent weeks. "For Isaac, we have a plan or him, we are working with him, he is improving. Every week he is more fit, in the future, soon, he will be important for us."
Saturday will mark two months since the former Dinamo Tbilisi Head Coach took the reins in Hertfordshire, but he insists he is still finding new ways of utilising his players effectively: "When you want a more classic system you try 4-4-2, other times it is 4-3-3, other times different systems like 3 (at the back), sometimes you need to understand where the squad feel the most comfortable."
"You need different systems, 2 months is a short time to work with different systems."
It can be difficult to cope with such a packed calendar in the Championship, and Munoz discussed how they approach a game with such little time to prepare. "We have no time on the (training) pitch, only recovery. We have very good staff, very good analysts and we try to give the information with individual videos."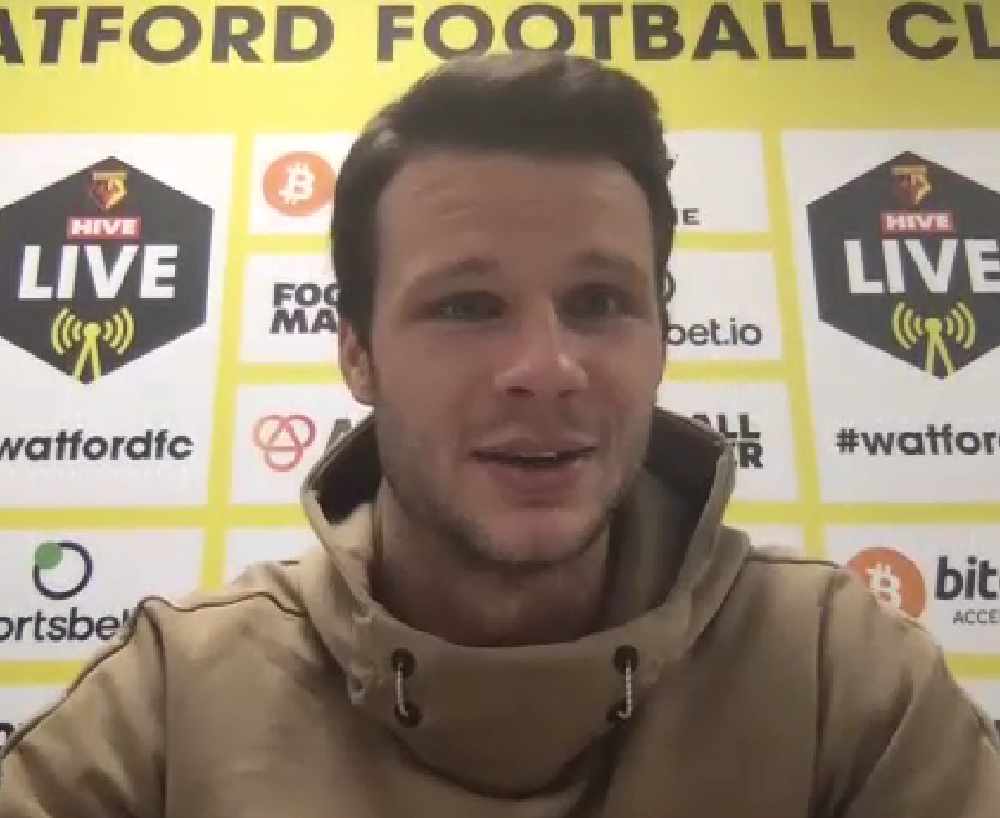 It wasn't just the former Valencia winger speaking to the press today, as Austrian 'keeper Dan Bachmann also spoke about life at Watford since his arrival.
On getting regular gametime, Bachmann was clearly delighted. "It's what I've been waiting for for the past 18 months, I'm really happy with how I'm playing and I'm really enjoying it."
The shot-stopper praised his teammates for their defensive work also. "Kiko going forward is an absolute weapon, and likewise with Adam (Masina) this helps us a lot. The central defenders have been rock solid. Having said that it doesn't just come from the defenders, the midfielders have been absolutely brilliant defending and going forward as well."
He didn't shy away from questions about his time so far at the club, where he mostly served as 2nd or 3rd choice. "There was always talk about going on loan (last season), I signed a contract last year so I've got a few years left but I see my future at Watford.
"At points in the back of your head you think 'I need to go on loan' it didn't happen in the summer so I just stuck with it."
The tightly-knit partnership between goalkeepers, often dubbed the GK Union, is certainly present at London Colney. "We're like a team within a team. Fozzy (Ben Foster) has been great over the last 5 or 6 weeks in supporting me, and Gomes before who had a brilliant career. It's great to work with them, mainly mentally, and now Rob's come in who's a great guy."
"Last season was really frustrating because I had a good season in Scotland and had a lot of good options to go on loan and it didn't happen, so that was really frustrating personally." Foster was really good last season and it's tough being a goalie going for one position."
The former Stoke Goalkeeper has one eye on this summer, with Austria qualified for the European Championships. Bachmann isn't underestimating his chances either. "I want to go to the Euros this summer, that's clear. I think there's a good chance because in Austria there's no clear number one, 3 different goalies have played in the last 6 games. I think I have a good chance, with the club I play for, how well we're doing. It's the managers decision and I can just keep performing well for Watford which is my main focus, everything else will come."