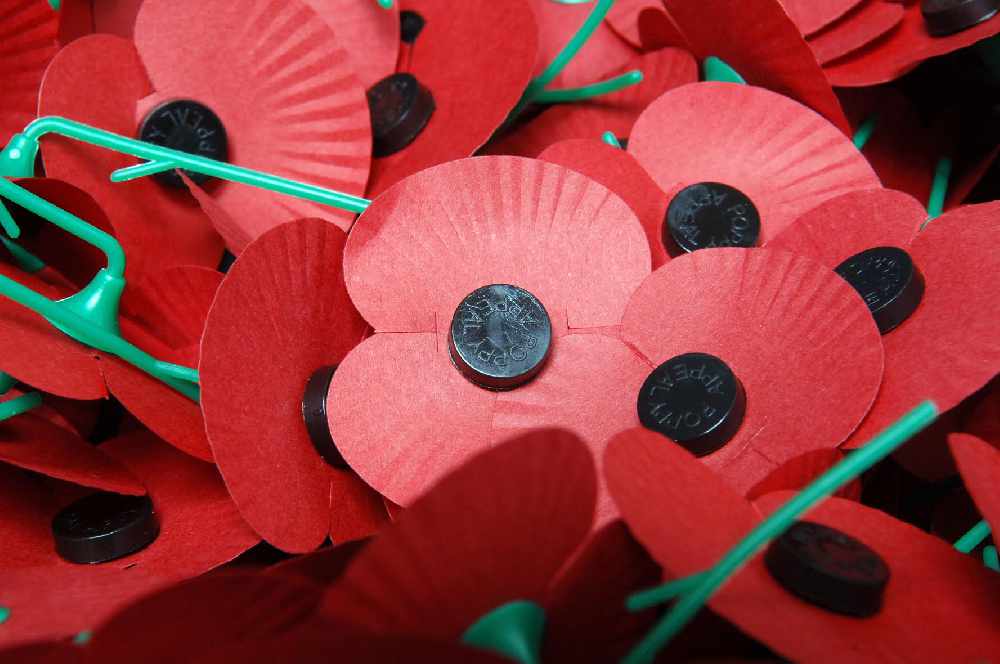 Credit: Royal British Legion.
This year's centenary Poppy Appeal has launched across South West Hertfordshire.
Local volunteers will be out once again collecting for the Royal British Legion (RBL), in the run up to Armistice Day on 11 November.
In 2020, face-to-face collections had to be cancelled due to coronavirus restrictions – the first time in the charity's 100 year history.
Now, 40,000 collectors throughout the country will begin selling poppies for this year's appeal.
Jo Ticehurst, Royal British Legion Fundraising Spokesperson for the East of England, said: "This year, as we mark our centenary, we are proud to be celebrating the outstanding contribution of all our Poppy Appeal collectors.
"Every poppy counts which is why getting our Poppy Appeal collectors back out in local communities is so important.
"As the impact of Covid-19 continues to leave some members of the Armed Forces community in urgent need of our help, your support is as crucial as ever.
"We cannot help them without you which is why we are urging the public to look out for their local collector and donate.
"Your contribution will make a real difference to the lives of those in our Armed Forces community who have given so much.
"The RBL was formed in the aftermath of the First World War to fight for the rights of those who had given so much and come back to so little.
"Today, we continue to stand with the Armed Forces community, supporting them in the face of hardships, injuries and bereavements."
Royal British Legion is the UK's leading Armed Forces charity – offering lifelong support to all serving members, veterans, and their families.
The Poppy Appeal is the charity's biggest fundraising campaign, and was established in 1921 to help soldiers returning from the First World War.
The red poppy is a symbol of enduring Remembrance and hope for a peaceful future. They are worn as a show of support for the Armed Forces community.
To mark 100 years of the Poppy Appeal, Royal British Legion has brought together a group of 10 collectors from different generations, to represent each decade since its formation.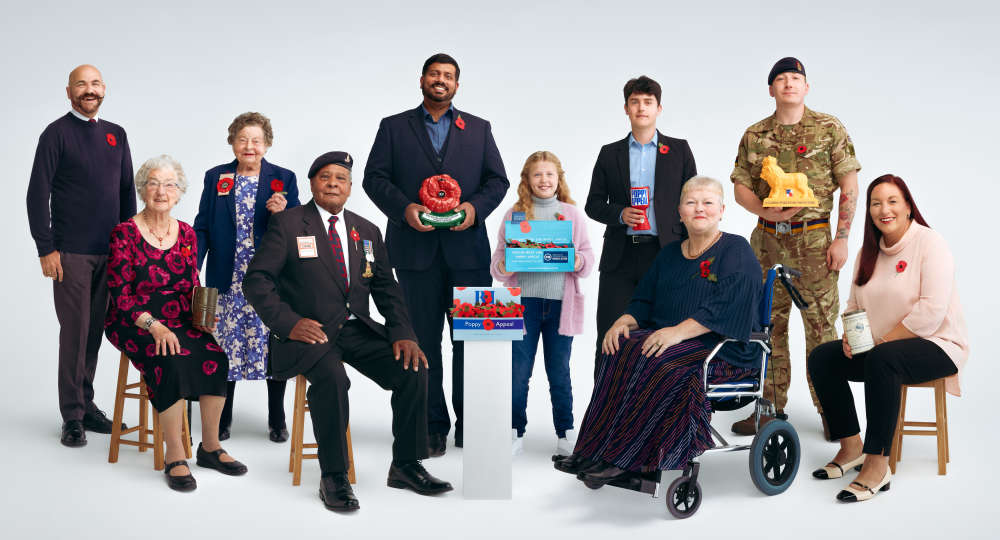 The 10 collectors paired with historic Poppy Appeal artefacts from the decade they were born in. Credit: Royal British Legion.
The 10 Poppy Appeal collectors include fundraisers, serving members of the Armed Forces, veterans and their children.
This year's centenary appeal was launched by the Prince of Wales and Duchess of Cornwall, who met with the 10 volunteers on Tuesday (26 October) at Clarence House.
For more information on the Poppy Appeal visit: www.britishlegion.org.uk/get-involved/poppy-appeal