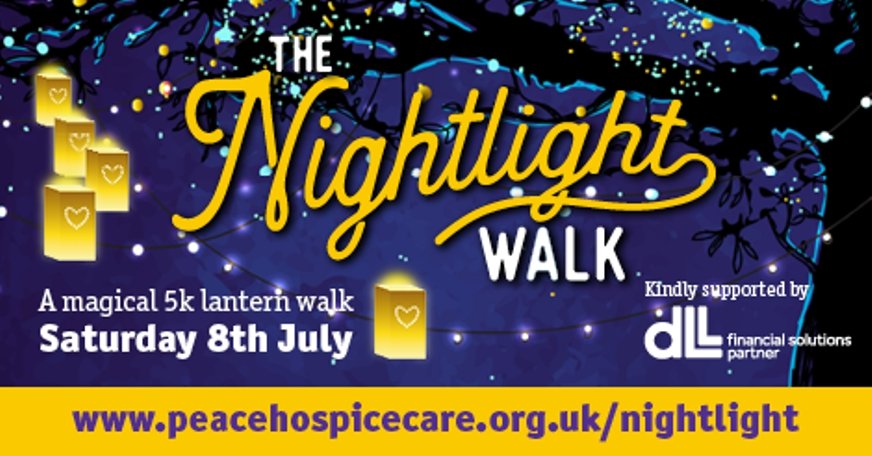 Registration for Peace Hospice Care's NightLight Walk closes at midnight on Thursday 6th July.
Anyone interested in taking part is urged to sign up soon as places are selling out fast. Over 650 participants will be walking through Cassiobury Park on Saturday 8th July to support the local charity.
The event will turn the park into a magical wonderland with surprises along the way. All participants will be given a lantern to carry along the route. As night falls, walkers will place the lanterns into a display, creating a light sculpture that will shine as a symbol of support for local families who need the Hospice's care.
Claire Lyden, Interim Events Manager at Peace Hospice Care, said: "We're really excited about our first NightLight Walk because it's an event that celebrates our patients, their families and the community. The event is a great way for people a way to remember loved ones, have fun with family and support us too. We can only do what we do because of the local support we receive."
Come along and get involved - whether you're walking in memory of a loved one, to have fun with friends and family, or just to be part of the magic. To sign up please visit: www.peacehospicecare.org.uk/nightlight, call 01923 335 373 or email events@peacehospicecare.org.uk.
Every year, Peace Hospice Care needs £5 million to run and deliver their services.
(Source: Peace Hospice Care)