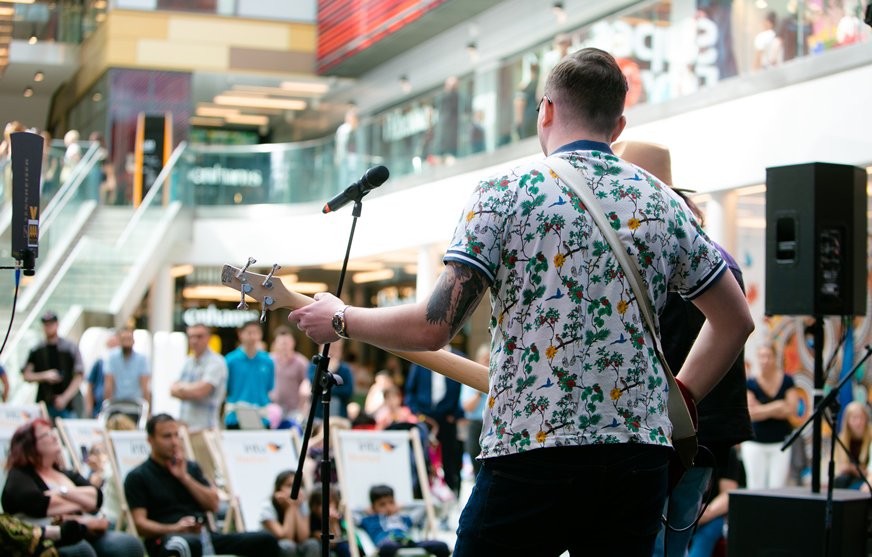 © Sue Lacey
Don't miss Summer Sounds as it returns on Saturday 29th June with another great afternoon of amazing FREE live music from 12noon until 4.30pm!
Artists will include Emma McGrath, Oceanback and Katie Plus Juan and the event will be presented by Vibe 107.6 FM's own Miles Blumsom, with DJ'ing from our Breakfast Presenter, Caroline Hesford.
There will also be performances from young musicians currently studying at Groove Music plus solo guitarist, Miles Liverpool. The event will take place on the Ground Floor, near Hugo Boss in the intu Watford Atrium
Katie Plus Juan are a singer-songwriter duo (Katie Masson and Juan Fos), who write and perform wonderful songs from a varied mix of genres (soul, pop, country and Latin), who have the ability to attract fans of all ages! Their soulfully versatile voices and intuitive connection with one another are what gains them fans at every performance.
As a duo, they play a variety of instruments, mixing up their sound for each song. Their stripped back live sound consists of acoustic guitard, bass and percussion, and they often use their guitars as drums, which adds to a great dynamic sound.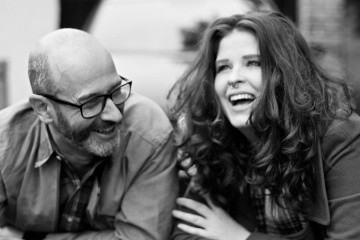 Katie Plus Juan
Emma McGrath is a 19 year old singer-songwriter from Harpendeon, who has been writing her own material since 2013 and self-released her first EP, The Judgement, in November 2014. Sicne then, she has been awarded BBC Introducing's Track of the Week twice (for her self-released single, Sit With Me' inDecember 2015), The PRS Foundation's Lynsey de Paul prize, The PRS Foundation 'Women Make Music' and Open Music Fund grants.
Recorded with Grammy Award winner Jimmy Hogarth and Brit School alumni Jackos, Emma's sopomore EP 'Silent Minds' was released in April 2018 to high critical acclaim.Always envisaged as a triptych of EP release under the 'Silent Minds' heading, work on Pt. II was completed in May of this year and sees Emma venture into the world of pop but without abandoning her roots. The first single, 'Other Side' is due for release on 5th July through Young Poet Records. In addition, Emma has just completed a UK tour supporting Lucy Spraggen.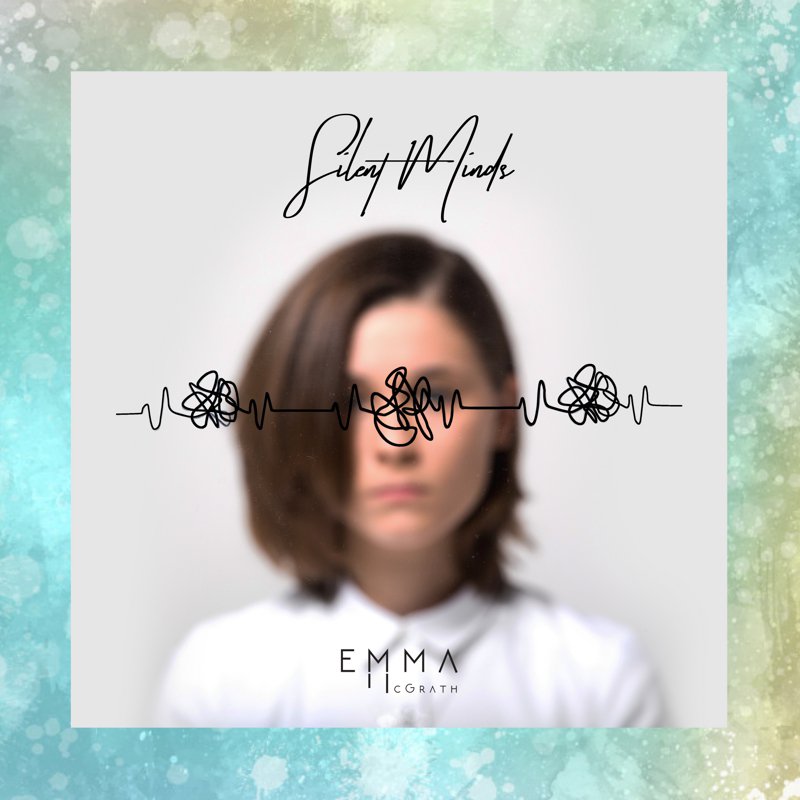 Oceanback are an indie/folk duo from Heartfordshire and are made up of Mark Punter and Grace McGuigan. They met at music college and started writing songs collectively, becoming a well know name in their local area. Currently in the studio working on their debut album, the duo mix pop melodies with indie/folk instruments to create their own unique sound.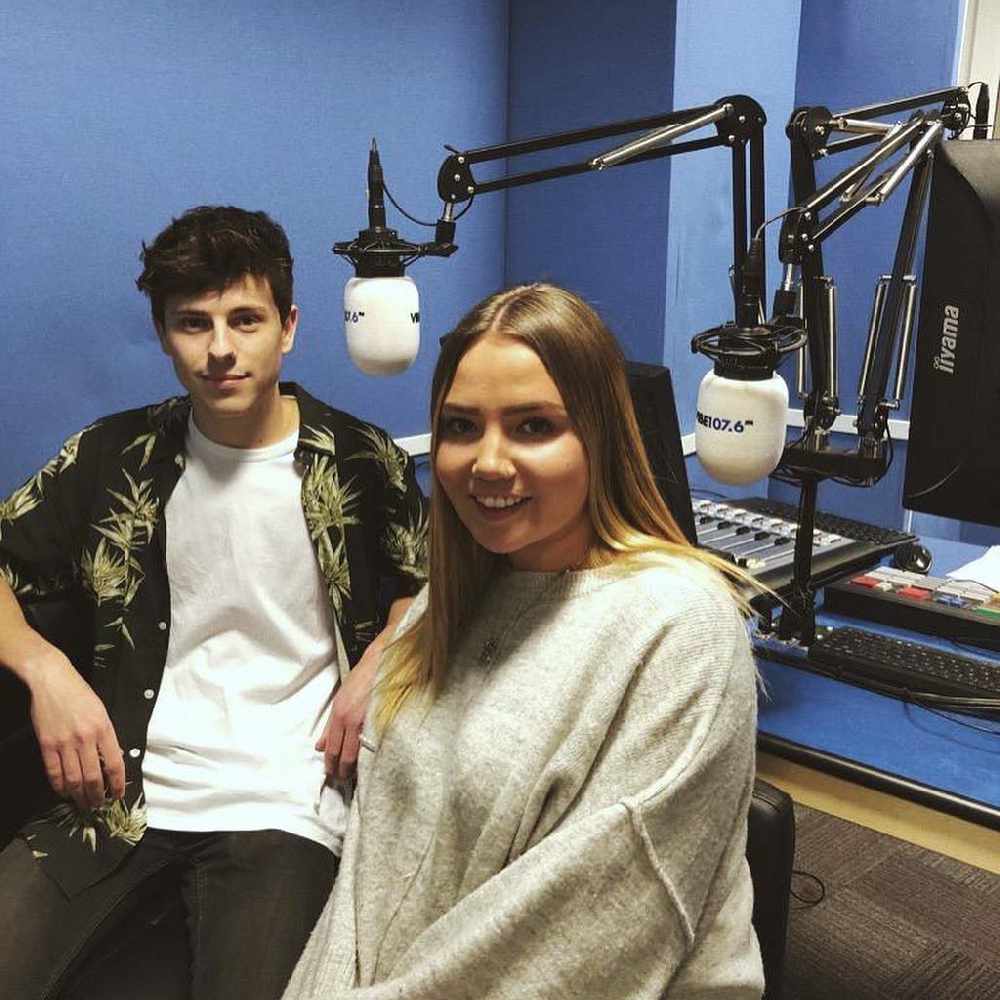 Oceanback
So get down to the intu Watford Atrium this Saturday and enjoy a brilliant afternoon of FREE live music with Summer Sounds and Vibe 107.6 FM from 12noon until 4.30pm!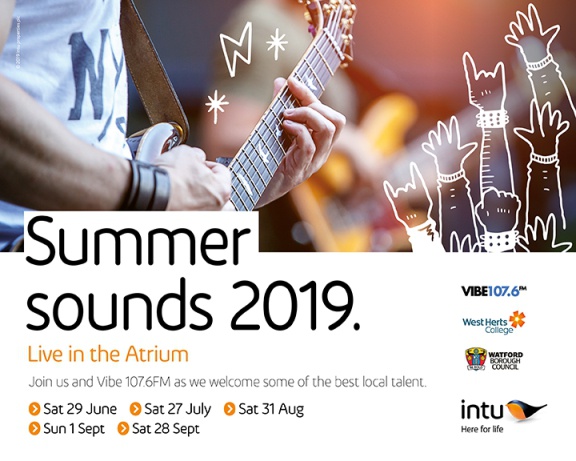 And don't forget to listen to Raw Vibes every Sunday night from 7pm until 9pm - the show is jam packed with music written, produced and performed by you! Presented by Flavie Belanco, the show celebrates the unsigned music scene in Hertfordshire, Buckinghamshire, Bedfordshire and North London with live sessions, interviews, gig listings and more. Jack Garratt, Rak-Su, and The Hunna have all previously featured on the show so you could hear some stars of the future!