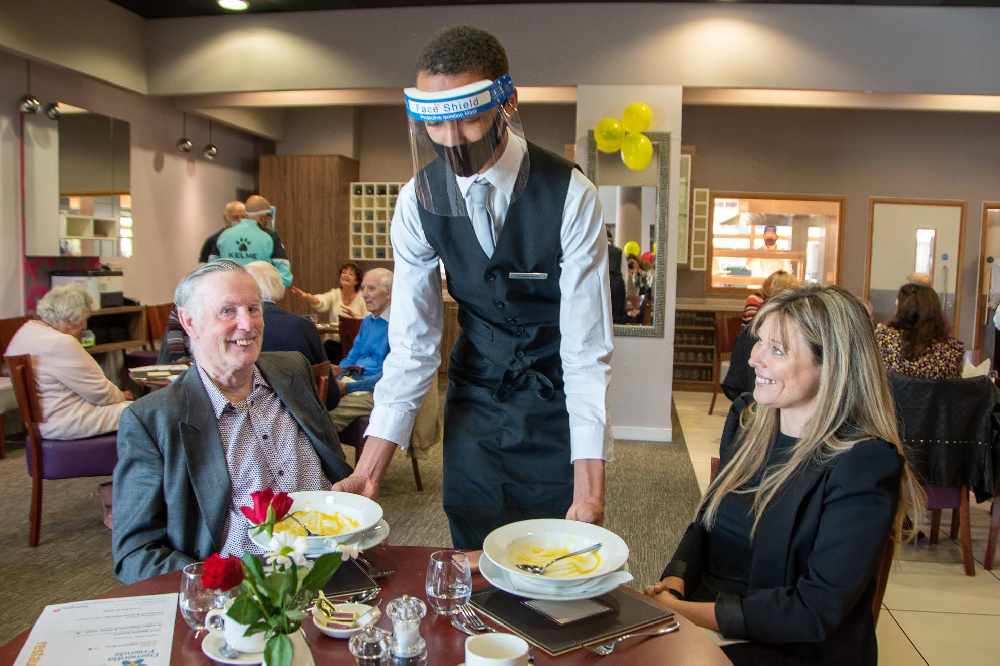 The Forget Me Not Restaurant at West Herts College. Credit: Hannah Foster.
There are approximately 850,000 people in the UK with dementia - almost 16,000 live in Hertfordshire.
The overall number across the country is estimated to rise by 2040 to 1.6 million.
17th - 23rd May sees the return of Dementia Action Week, a national event led by the Alzheimer's Society.
Members of the public come together to improve the lives of people affected by dementia.
This year, Alzheimer's Society are calling on the government to 'cure the care system'.
The charity has launched a petition to lobby for high quality social care, which is free and easy to access.
Claire Stockwell-Lance, Alzheimer's Society Area Manager for Hertfordshire, said:
"With the right support people with dementia can live a good quality of life, doing what matters most to them for as long as possible.
"That's why Dementia Action Week is so important to raise awareness of the small changes people are making every day, whether working to become dementia friendly communities, campaigning for change or fundraising to support research, every action helps to make sure anyone affected by dementia doesn't have to face it alone."
Watford Borough Council and its partners have united to deliver Dementia Action Week across the borough.
The goal is to raise awareness and support those locally with dementia alongside their families.
Community groups from across Watford will host various events and activities, as part of the action week.
Elected Mayor of Watford Peter Taylor said:
"I'm committed to making Watford an even better place for people living with dementia and their families and carers. This year's Dementia Action Week is especially important given the impact Covid has had. For these residents in particular it has increased the social isolation they often experience.
"We have had to adapt our plans, given the current restrictions and hope to bring some support to families and raise awareness across the town. I encourage everyone to get to know a little more about dementia during this week."
Here are some of the events taking place across Dementia Action Week:
On Tuesday (18th May) residents can attend a virtual Dementia Friendly Dinner Party from 6pm.
The Grove Hotel is providing a complimentary two course meal, and participants will share their eating experience over Zoom. To book a space email ianmport@gmail.com.
Hospitality students from West Herts College are running a charity fundraiser this Wednesday (19th May) between 6.30 to 9pm.
Residents may enjoy a three course meal for £20. Spaces must be booked via Gill Crowson at gillcrowson@w3rt.org.
People living with dementia as well as their families, are also invited to the Forget Me Not restaurant at West Herts College on Friday (21st May).
The event costs £6 and runs from 11.45 am to 2pm. Spaces are limited and should be booked via the college on 01923 812464.
Director of Home Instead Watford, Alexis Neighbour, is hosting a virtual training session where you can become a Dementia Friend.
Anyone can join the free session on Wednesday (19th May) at 10am, but spaces are limited.
For more information email: Alexis.Neighbour@watford.homeinstead.co.uk.
Alzheimer's Society provide a dementia support line for anyone in Hertfordshire worried about their memory, or a loved one's dementia diagnosis on 01707 378365.
The team can offer information, advice and signposting to other local services where relevant.
You can also find support on the charity's website: https://www.alzheimers.org.uk
For further details on services in Watford visit: https://www.dementiafriendlywatford.com