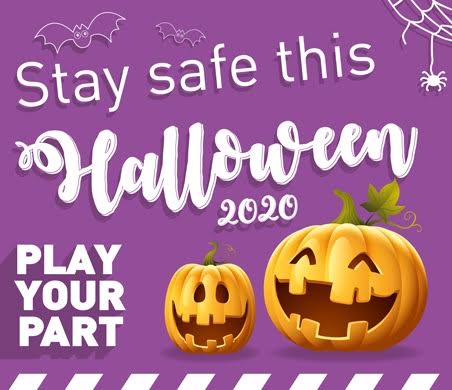 Picture: Hertsmere Borough Council.
On Saturday (31st October) families across South-West Hertfordshire will mark Halloween, however this year's festivities are set to look different. As coronavirus cases continue to increase, Council Leaders from across the county have united in asking residents 'to celebrate Halloween safely.' They hope their appeal will prevent the virus from spreading further.
Hertfordshire County Council (HCC) are therefore urging people to avoid traditional 'high risk' activities. This particularly applies to trick-or- treating, wherein treats are given to children as they go from door to door. They also advise individuals not to attend parties of more than six, or visit indoor haunted houses that are crowded and encourage screaming. HCC say their 'message is clear: this Halloween, stick to a safer way of having fun.'
Jim McManus, Director of Public Health at HCC, said:
"While Halloween is a great time of year for dressing up and having fun, this year we urge families to take part in lower risk activities, such as pumpkin carving or displaying spooky pictures, helping to minimise the risk of spreading coronavirus to others. We don't want to be in a position where we have to introduce tougher measures and local lockdowns in Hertfordshire, but we need your help to avoid this."
Councillor Andrew Williams, Leader of Dacorum Borough Council, added 'whilst Halloween is great fun' everyone must 'help suppress this virus, and that means celebrating responsibly with our families,' through 'safer alternative activities.' He continued to say it was 'an opportunity' for people 'to get creative, … make new family traditions' and find 'ways to celebrate… which do not entail mixing with other households.'
Leader of Hertsmere Council, Councillor Morris Bright MBE, shared a similar view:
"Just weeks ago Hertsmere was taken off the government's watchlist following a fall in coronavirus infection rates in the borough, which was excellent news for our residents and businesses, and I cannot thank everyone enough for their efforts to stay safe and contain the virus. We must continue to play our part to prevent the spread of coronavirus in Hertsmere."
Local authorities have recommended five 'low risk activties,' for families to carry out this Halloween. This includes:
1. Carving and decorating pumpkins
Why not carve or decorate pumpkins with other members of your household. The finished item can then be displayed in a window or outside your home.
2. Spot the Pumpkin trails
Families can partake in local Spot the Pumpkin trails this half term. This is where people display either pumpkin or Halloween pictures in their windows, and you all must try to find them.
3. Scavenger hunts
Individuals may organise Halloween scavenger hunts. Children from your household are provided with a Halloween-themed list of items to search for either within your home, or outdoors.
4. Virtual competitions
Coordinate a virtual Halloween costume competition using Skype, Facetime or Zoom.
5. Film night
Arrange a Halloween film night with members of your household.
What other Halloween activities are available across South-West Hertfordshire?
Watford Borough Council are inviting children and young people to enter their Pimp Your Pumpkin competition. The aim is to allow families to take part 'in fun Halloween festivities' from their own homes. Instead of carving pumpkins, the council is asking entrants to either decorate or dress them up as 'your favourite film character, pop singer, cartoon character or animal.'
Elected Mayor of Watford, Peter Taylor, said of the competition:
"We're launching the 'Pimp Your Pumpkin' competition this year, to offer some fun for families at home this Halloween. We know many families love buying pumpkins already at Halloween time, so this is a great way to show off your creations and enjoy looking at the creations of others."
The competition is open until 2nd November, and the Mayor will then select three winners. Parents may send a photograph which includes the entrant's name, age and contact number to events@watford.gov.uk. In turn, the council will upload images of 'the spooky creations' to their social media platforms. For more information visit: https://www.watfordbigevents.co.uk/pimp-your-pumpkin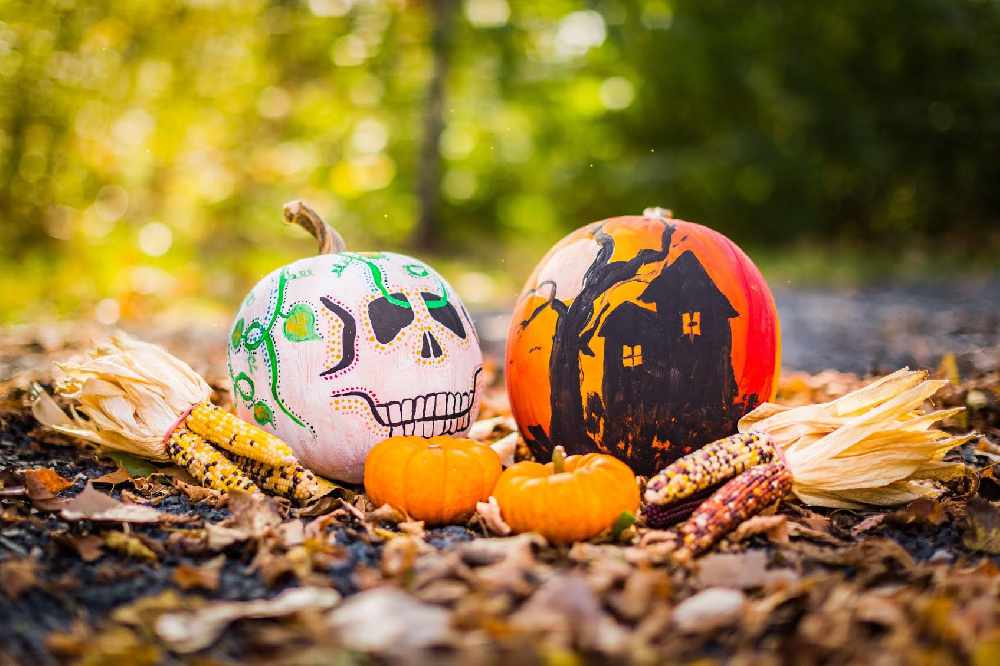 An example of the type of entries Watford Council are looking for in their 'Pimp Your Pumpkin' competition. Picture: Watford Borough Council.
St Albans Business Improvement District (BID) have created a free Halloween trail for families to follow outside in a safe environment. Participants must find '12 creepy characters,' hidden within the windows of businesses located in the city centre. Maps can be downloaded from the BID website, or collected from outside Simmons and Cositas Gift Shop. In addition, the BID is also running a #PumpkinCarvingContest. Entrants should carve a pumpkin and share their picture on social media whilst also tagging @shopstalbans and @enjoystalbans. Entries will be posted on their gallery at www.enjoystalbans.com and there is a chance to win a hamper from Rock Pop Candy! Both the trail and competition end on 31st October.
Finally, on Dacorum Borough Council's social media channels, Halloween pictures are available to download and display in your windows. You can then do a trail with your family to see how many images you can 'spot.'
Take part in our poll below, and let us know which activity you think is best: