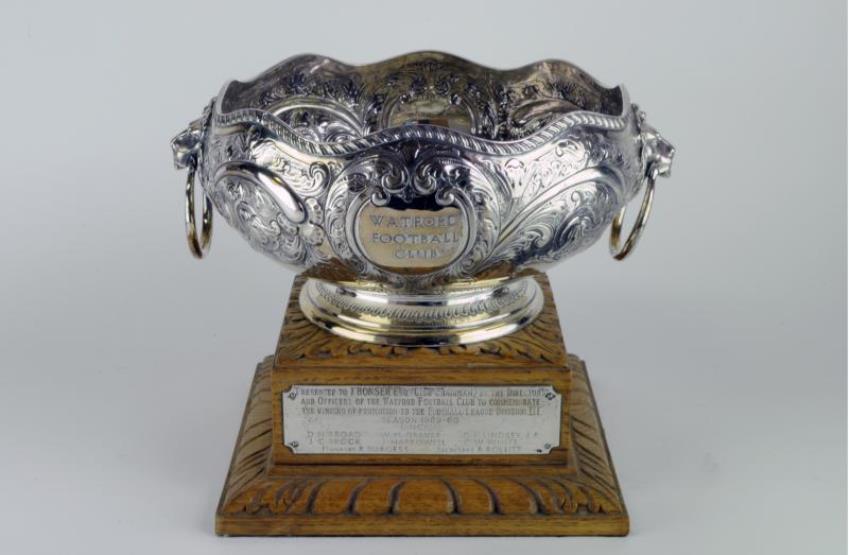 Watford FC's first ever trophy
Watford Borough Council has been awarded initial support* by the Heritage Lottery Fund (HLF) towards a proposed £2.4m redevelopment of the town's museum.
*The Heritage Lottery Fund (HLF) has awarded a development grant of £175,800 to enable project plans to progress before an application for the full grant of £1,741,100 at a later date. This funding will kick start a joint funded project to improve exhibitions and promote more of the museum's collection to the public.
Watford Museum opened in 1981 and their collection contains over 30,000 items charting the town's history from prehistoric to present day but only a very small percentage is on display. The grant will pay for bigger, better exhibits, putting more items on display and bringing Watford's history to life for a new generation of local people.
One of the leading attractions at the museum is the large collection of art which includes the most valuable painting in the museum, A View of Cassiobury Park by John Wootton as well as an original JMW Turner painting of Cassiobury Park from 1805. The museum is also home to a huge collection of costume, textiles, printing equipment and, as the official museum of Watford FC, sporting memorabilia which will be made available to local schools and community groups through new outreach services. This includes Watford FC's first ever trophy, which was purchased with local support.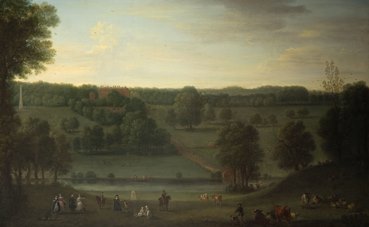 A View of Cassiobury Park by John Wootton
As well as improving the museum's displays the funding will also pay for refurbishment of the building itself, the grade 2 listed former Benskin's Mansion - improving facilities to rival some of the bigger museums and galleries across the country.
Cllr Karen Collett, Watford Borough Council Portfolio Holder for Community, said: "This funding will breathe fresh life into our museum and bring the town's history to a new generation of local people".
"From a Tudor painting to a bronze age bowl and modern art, this museum is our town's hidden treasure. Watford is a young, forward thinking, dynamic place but we have a fascinating past and in recent years our museum has been forgotten. National Lottery funding is a welcome Christmas present for our town. "
Robyn Llewellyn, Head of HLF East of England, said: "Thanks to money raised by National Lottery players we're delighted to support this vital first step towards a bright future for Watford's museum and heritage – particularly as the town is currently a priority area for our funding".
"This project will not only allow a treasure trove of hidden collections and untold stories to finally be brought to light, but also put communities at the heart of discovering the town's history."
More information about Watford Museum can be found online, including opening times and activities available.
(Source: Watford Borough Council)