Watford Colosseum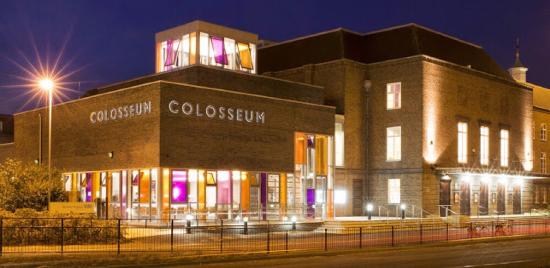 Phone Number: 01923 474 100
Address: Rickmansworth Road, Watford, WD17 3JN
Website: https://watfordcolosseum.co.uk
In the heart of Watford lies this 1309-seat venue for live music and entertainment – the best of its kind outside of London. First built as the Watford Town Hall Assembly Rooms in 1938, by architect Charles Cowles-Voysey and acoustician Hope Bagenal, the Watford Colosseum is now renowned for its sound quality. Described as "the finest recording venue in the world" by Julien Lloyd Webber, the venue has been used to create the soundtracks for films such as Star Wars, Lord of the Rings and Sound of Music, to name a few.
The Watford Colosseum has a lot to offer. You can dine at the Forum Restaurant before or after the show, where you can indulge in award-winning pies and a varied seasonal menu. From orchestras and musicals, to comedy nights, film sessions and parties, there is always something going on at the Colosseum. The stage has welcomed the likes of Sir Elton John, Robbie Williams and One Direction, and continues to showcase great talent in Watford.
Check upcoming events and shows on the Colosseum website by clicking here.