Advertise With Us
If you want to reach over 30,000 active listeners a month across South West Hertfordshire whilst associating your brand with great local content throughout the day, every day - only one radio station can deliver.
Vibe 107.6 FM is the only non-for profit community radio station based in Watford to broadcast live 24 hours a day seven days a week to the local area. So if you want to be associated with a station that's truly local, Vibe 107.6 FM delivers.
"I've been advertising with Vibe 107.6 FM since 2011 and I would definitely recommend them! They focus on promoting local businesses at competitive rates and tailor advertising campaigns to every company so you really get value for money". (Richard Overfield, Company Director - RL Supplies)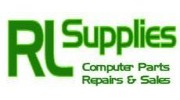 Truly Local
Listeners connect with Vibe 107.6 FM because we talk about subjects that are important to them - and we're fun to have around.
• They know when they tune to Vibe 107.6 FM, they'll hear traffic reports about Watford, Hemel Hempstead and Saint Albans – not towns which are 50 miles away and beyond.
• They'll hear news from places that are on their doorstep, not at all points of the compass out of the area.
• And they'll be entertained by a mix of music and chat specifically for the people of South West Herts.
• Our listeners are generally within a 15-mile radius of Watford, so there's no wastage when you join Vibe 107.6 FM.
"We've been advertising with Vibe 107.6 FM for over 3 years now would definitely recommend them! We monitor all of enquiries and Vibe 107.6 FM pops up regularly as an enquiry source so we know the advertising is working. We often hear comments about how often people hear our advert on the radio too!" (Katie O'Grady, Marketing & PR Manager, Boys & Girls Nursery)

Our Listeners
Vibe 107.6 FM 'super-serves' listeners between the ages of 20-40, whilst embracing younger and older people who enjoy the breadth of music we play and the great conversations we start.
So some of our listeners are teenagers. Others may have more years behind them than they have ahead – but they intend to enjoy every minute in good company.
Many of our listeners have young or teenage children. By and large, they're homeowners and car drivers, they enjoy holidays and taking the family out at weekends. Education is important to them. So is getting the most out of life - at shops, restaurants and entertainment venues across the region.
"We really appreciated all the hard work of the sales team and presenters at Vibe 107.6 FM - their promotional activity and involvement in the family fun event at our new Watford branch resulted in our most successful store opening ever!" (Brian Collier, Store Manager - Wilko, Watford)

Contact us:
Call us today on 01923 888650 or email sales@vibe1076.com for more information on our services.
"Thank you very much for all your hard work - we are very pleased with your services and would definitely recommend Vibe 107.6 FM to other businesses." (Charles Mezei, Project Manager - Wolf and Brown Ltd)